It's perfectly possible to recreate that same cosy feeling you've been used to on the other side of the world! ENL Property's interior design consultant, Louisa shares her secrets to make a success of your interior decoration and make you feel at home.
When moving to a new country, it often takes time to adjust to your new environment. You need to adapt to a new lifestyle, culture and climate, amongst other things. It is important therefore to create a new home with the right atmosphere for you, one that also fits in well in the local way of life.
This is why we provide Heritage Villas Valriche and La Balise Marina homeowners with the services of Louisa, our interior design consultant, free of charge. Using her over 10 years of experience in real estate and interior design, she will assist you in choosing the trims, furniture and decoration accessories that will allow you to fully enjoy the idyllic living conditions on the island!
Here's how she will help you make the transition enjoyable:
The number one rule when designing a living area is to let your creativity run free; don't abnegate the joy and pleasure of creating a design that meets your expectations. Technical and budget constraints will be dealt with at a later stage. You should not stifle your creativity by putting a limit on your ideas.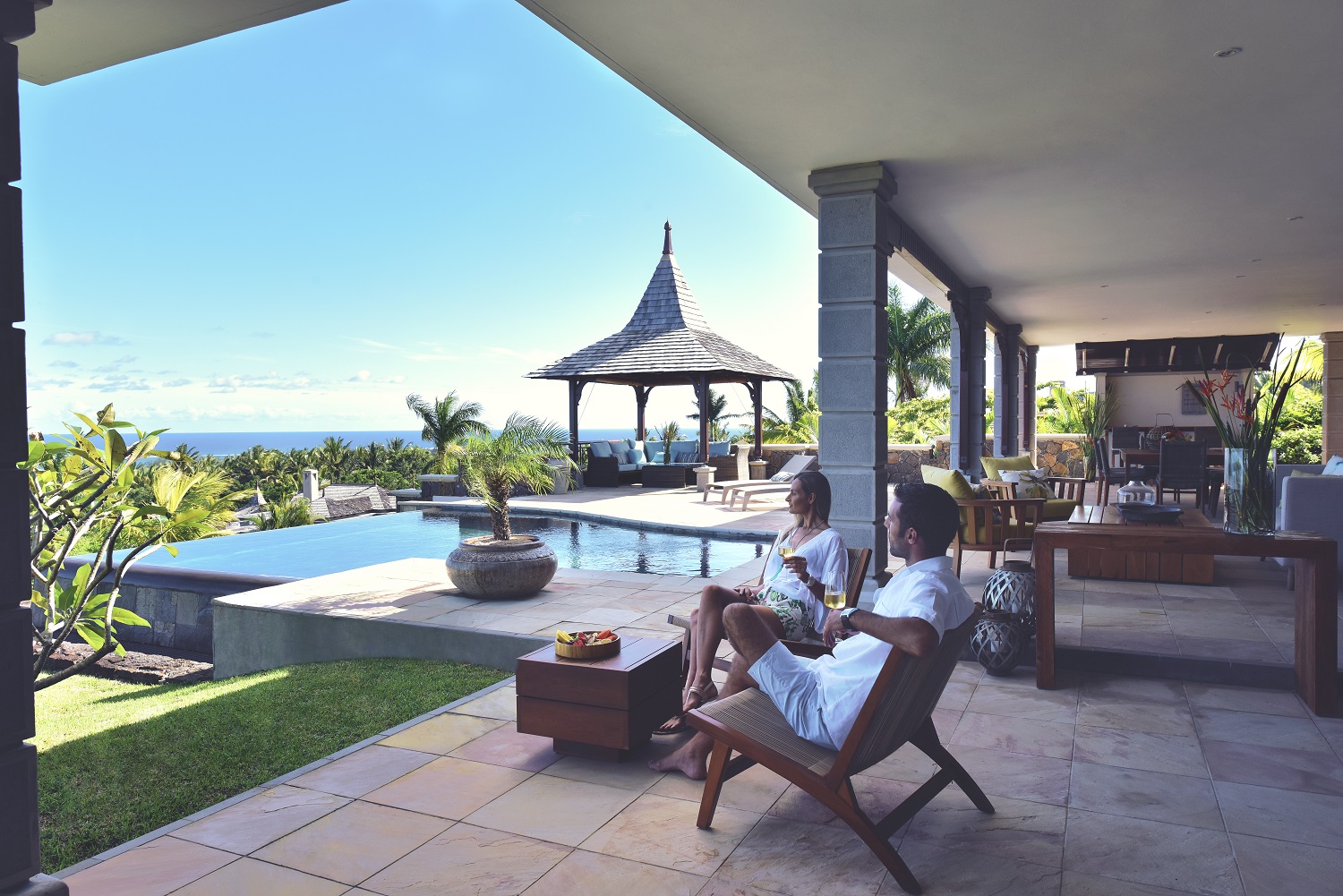 2. Define your style and needs
Getting your interior design right above all implies putting together the interior that suits you best. It is therefore important to connect with the designer so that she gets to know you better and gains a good grasp of your everyday lifestyle. Louisa attaches particular importance to discussing and exchanging ideas in order to understand you better and provide you with a design that is beautiful, yet practical and functional.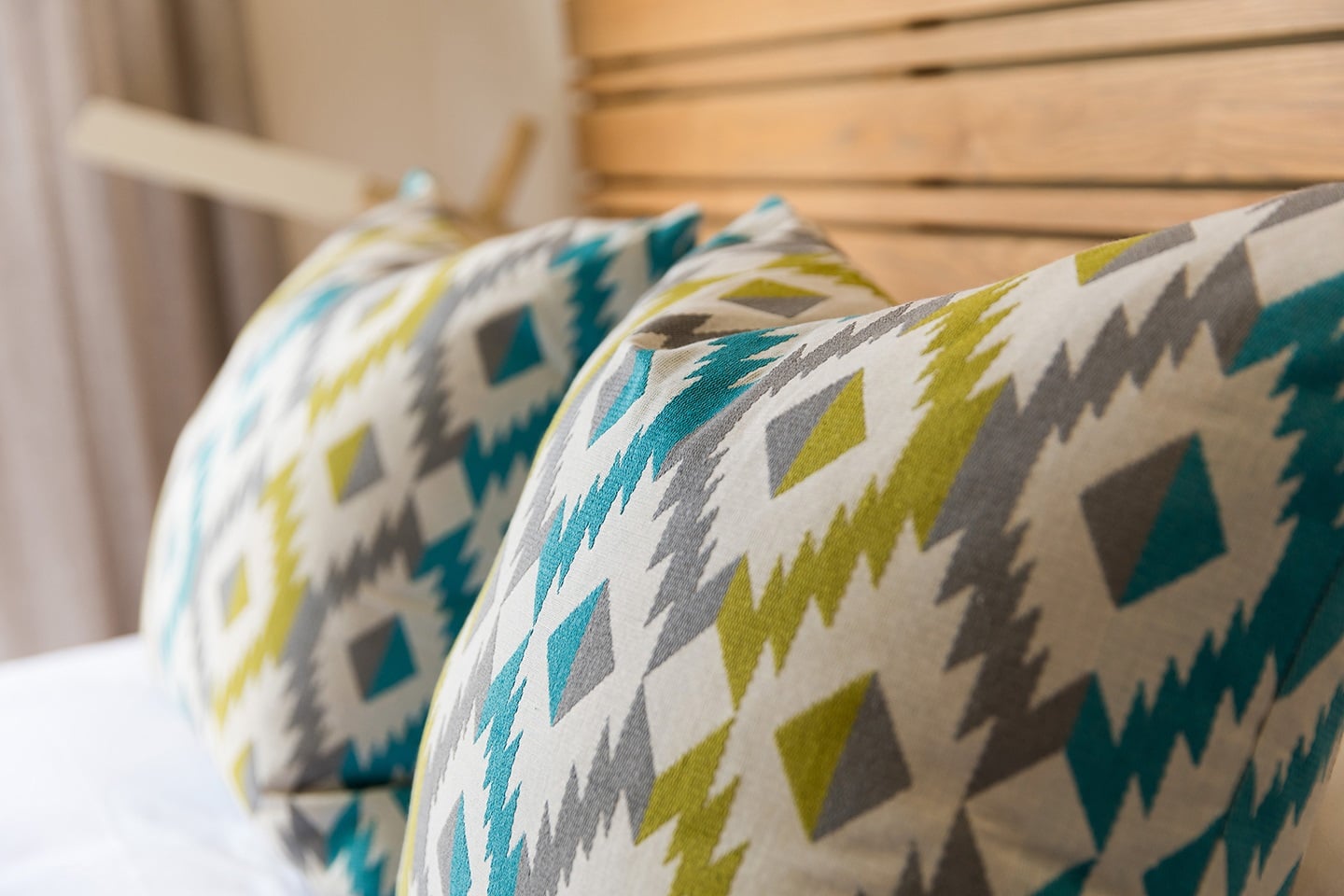 3. Set a budget and schedule
To be able to implement the fit-out phase, you must set a budget and a schedule that are consistent with your needs and preferences.
Using 2D and 3D drawings, Louisa will show you the solutions that she has come up with to optimise and enhance the use of space. Atmospheric images are provided with the drawings to allow you to visualise the outcome.
5. Choose the materials and furniture style
Once the layout has been approved, she will help you choose the type of materials and furniture and will suggest a selection according to your style and budget. Over time, Louisa has created her own network of international brands, such as Roche Bobois and local craftsmen and designers to add a personal touch to custom-made furniture.
To live in Mauritius, you will also have to immerse yourself in the way of life on the island. Louisa will suggest fittings that are suitable for the tropical climate and island living. For example, if you prefer metal furniture, rust may be an issue! Nowadays, many brands offer designer outdoor furniture that is suitable to withstand coastal weather conditions. A large variety of water- and sun-resistant outdoor fabrics is also available to decorate your veranda – an essential thing to consider when living on the coast!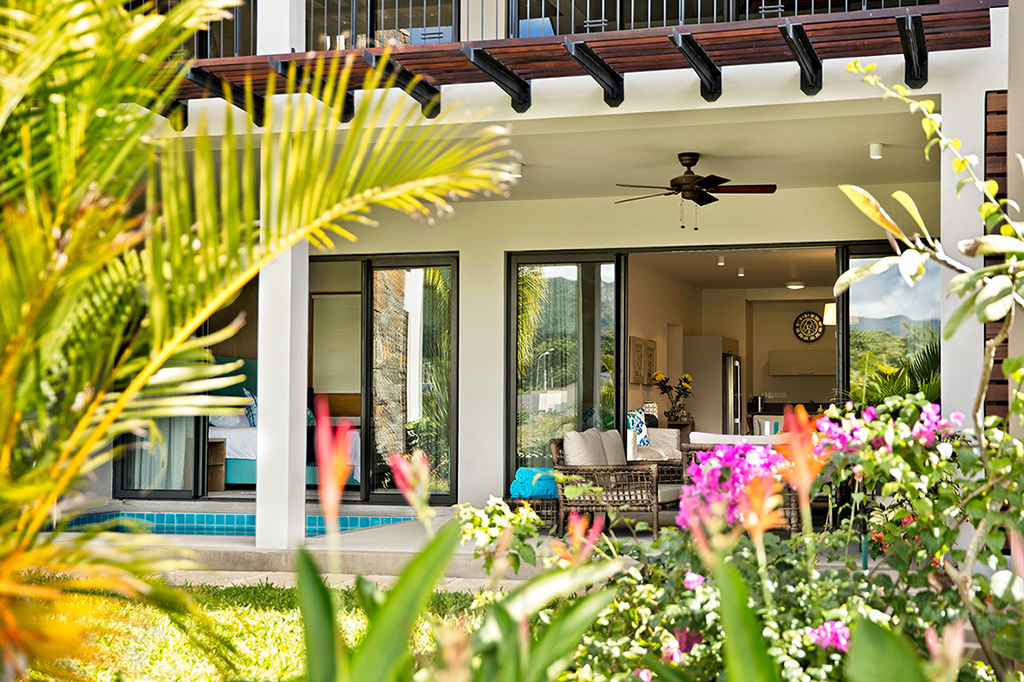 6. Choose the colour scheme, textures, fabrics and artefacts
Creating a harmonious and pleasant living space requires a nice balance of the different materials and colours, using a variety of textures and fabrics: curtains, sofas, carpets, cushions, etc. Louisa will source some of the best pieces from local and international suppliers and craftsmen to add that little extra to your home. For example, she will suggest materials such as rattan, straw or vacoas to bring a local, tropical touch to your lighting, decorative pieces or furniture.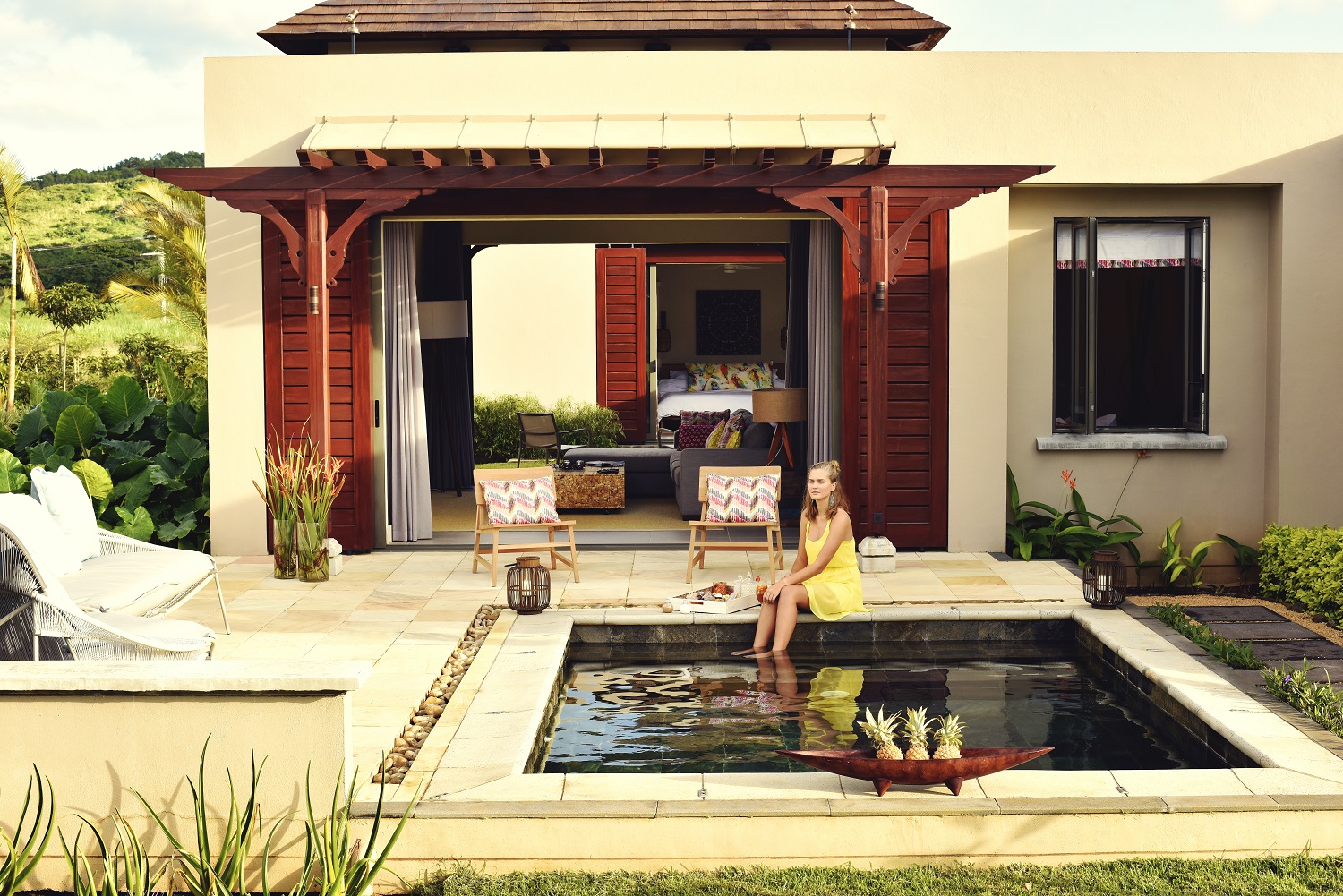 Your home wouldn't be complete without some beautiful artefacts. You could purchase them from local artists. Mauritius abounds with talented artists and you are sure to find an artwork that is exactly right for you, whether you're into photography, painting or sculpture. Louisa will guide you through several galleries and artists' studios.
7. Ensure the follow-up and implementation
The care and attention to detail is what makes the difference and Louisa will closely monitor the work of service providers, timely completion and installation.
You can trust her to help you turn your living space into a real home!