Carried away by the charm of Mauritius, you will be inspired by the myriad of small islands scattered like stardust along its coastline! From north to south, and from east to west, pick an outing that will allow you to explore these idyllic spots. Here we go!
Out towards the northern islands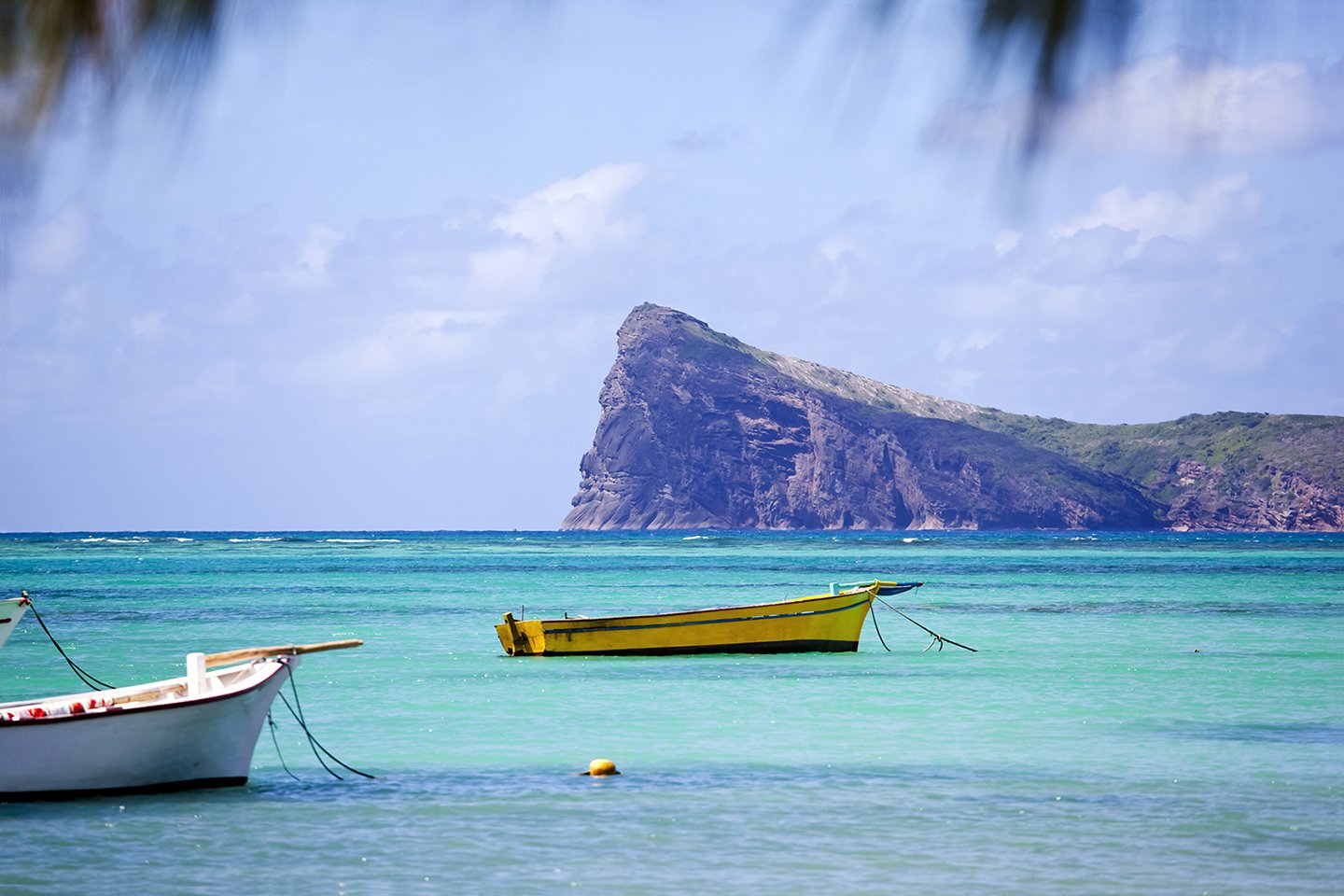 Gunner's Quoin is a volcanic island rising 160m above sea level. You don't have to climb this hardly accessible rocky formation, you can just drop anchor in the surroundings to explore the amazing seabed – all you need is a mask, a snorkel and a pair of flippers! You will certainly spot the iconic tropicbird, flying fish jumping out of the water, and possibly dolphins with a little bit of luck.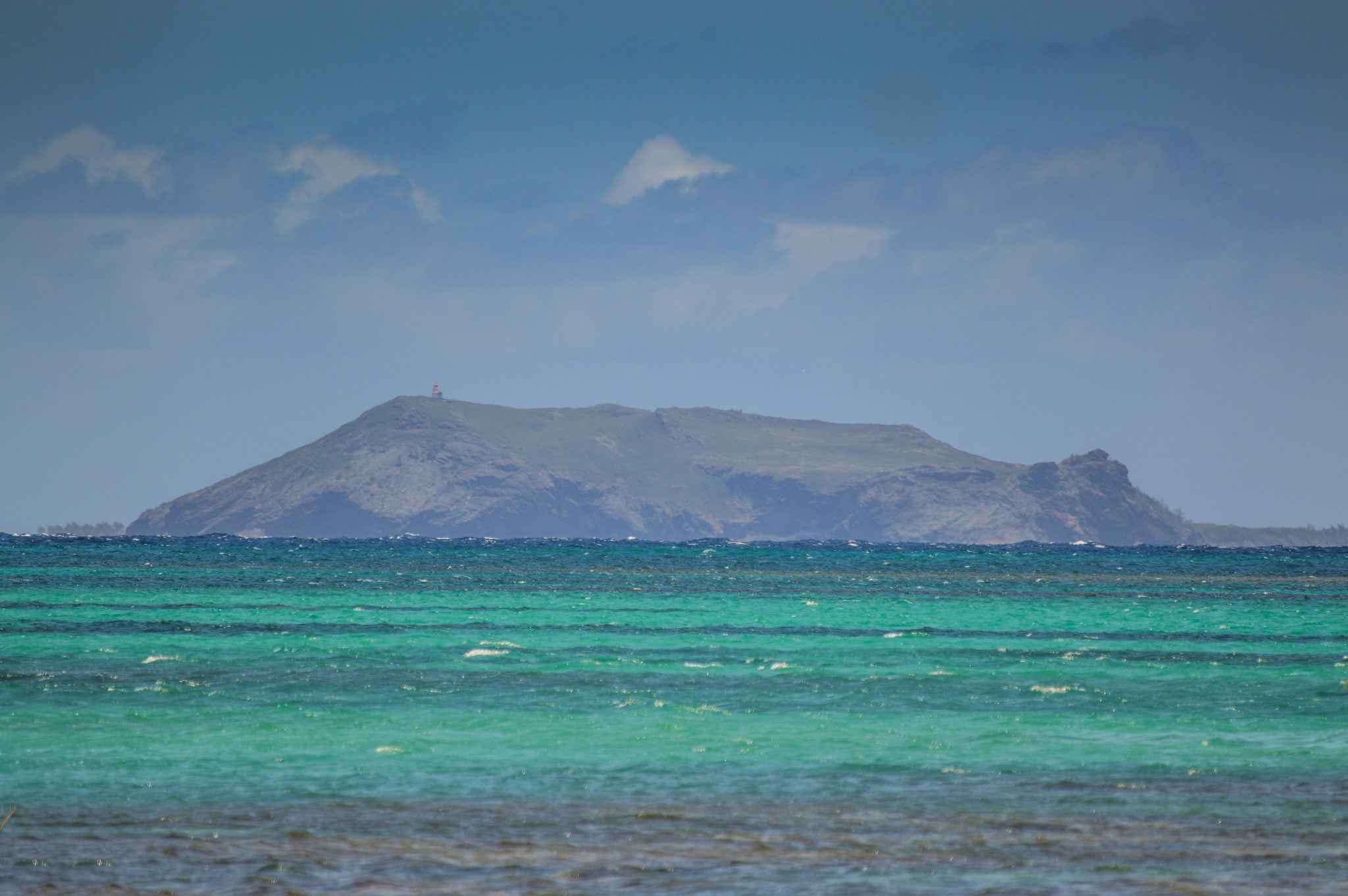 Flat Island and Ilot Gabriel are not far from each other and are must-sees. Flat Island is a nature reserve that is home to endemic plant and animal species, as well as a former lighthouse. It is one of the largest islets around Mauritius. The heavenly setting of Ilot Gabriel is perfect for snorkelling and sunbathing. Both islands are situated outside the lagoon and those prone to seasickness should note that the journey may be rough.
A trip off the south-west coast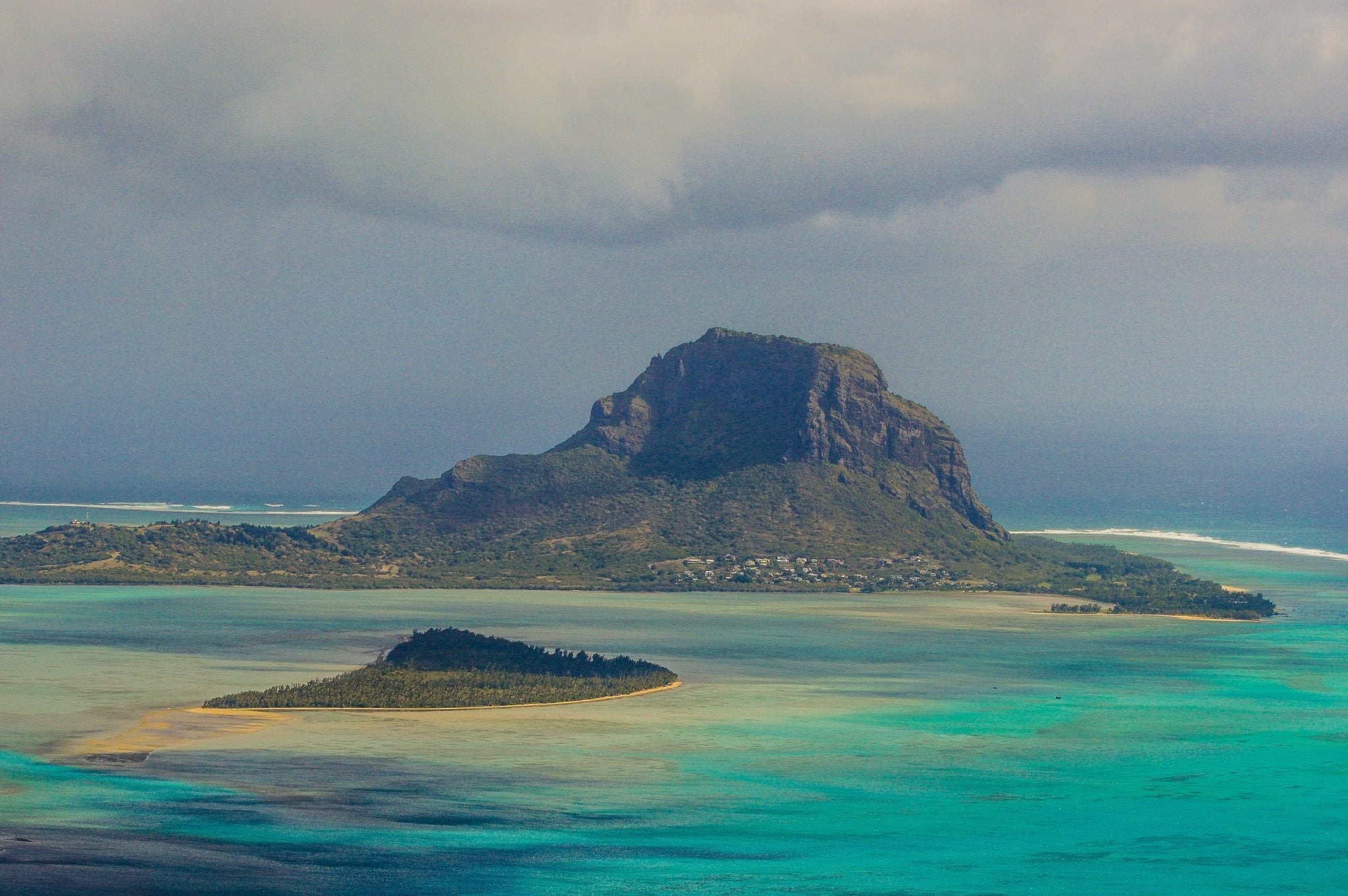 At La Gaulette, you can easily find a fisherman who will take you to Ile aux Bénitiers. This two-kilometre-long sand bar is surrounded by a clear blue lagoon. Here happiness lies in simple things like taking a stroll along the white sand beach, enjoying an aperitif in the water or having a nap under the shelter of a filao tree. You can also go for a catamaran outing, including an encounter with dolphins.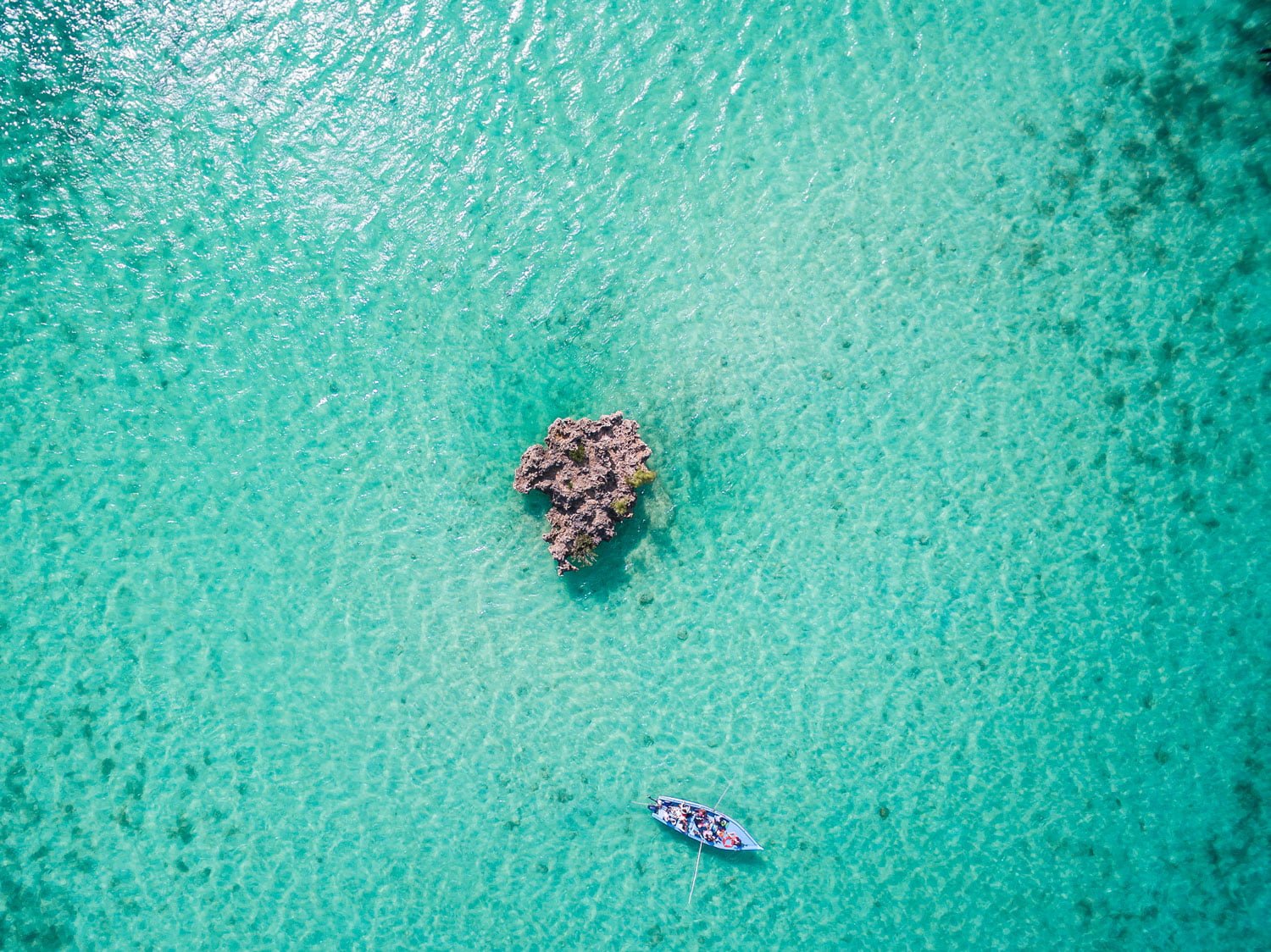 Further on, you will see the famous Crystal Rock. Standing out in the middle of the lagoon, it looks like a coral or a diamond. But it is the surrounding water that actually glitters in the sunlight! Take a short break for a swim or float on the water under a blue sky before climbing back on board to continue your trip.
An island escapade along the south-east coast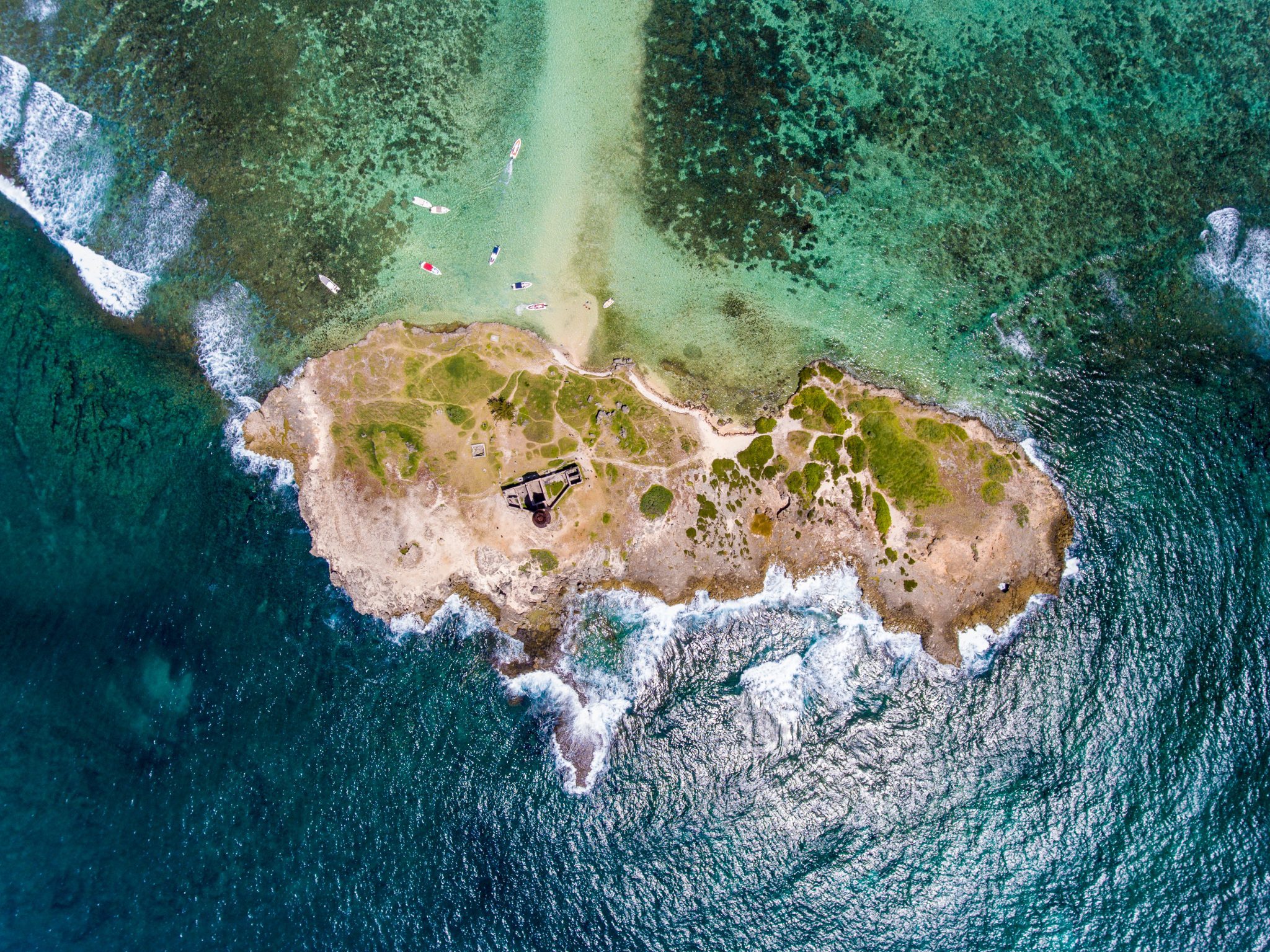 Ile aux Fouquets (also known as Ile au Phare) lies on the coral reef, between the open sea and the lagoon of Mahebourg. A former island lighthouse and the adjoining lightkeeper's house were built during the British colonial period and have now been abandoned. This small island tells the history of Mauritius and is a place of rare beauty. You'll probably want to spend some time there, so take a picnic along!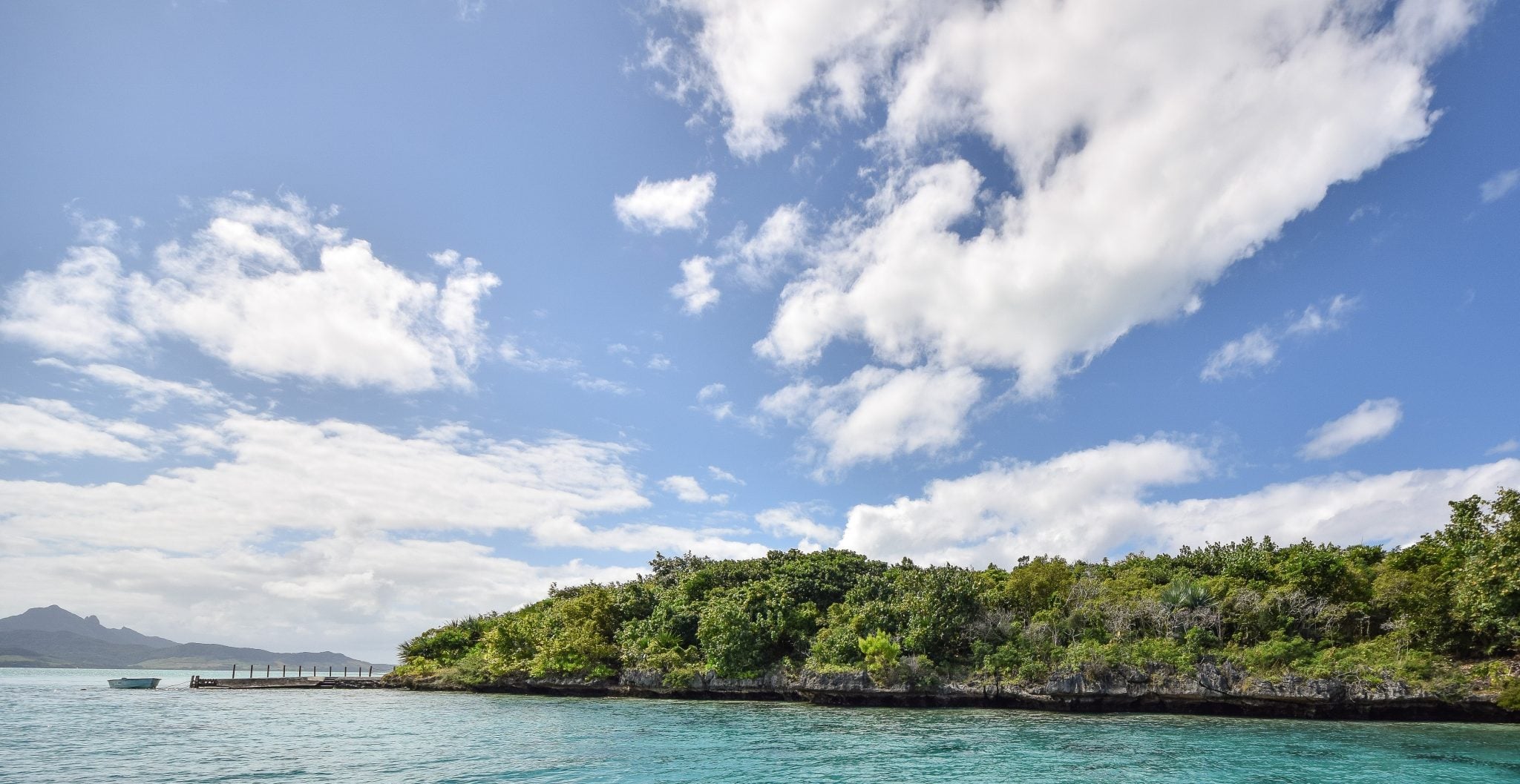 Ile aux Aigrettes has become emblematic of biodiversity conservation efforts in the country. This small island located in the lagoon at Pointe d'Esny houses some 40 endemic plant species that are characteristic of the flora that once existed in Mauritius. You can also spot the Mauritius Kestrel, the Pink Pigeon and other endemic animal species. Take a guided tour to learn more about the work done on site.
Discovering the eastern islands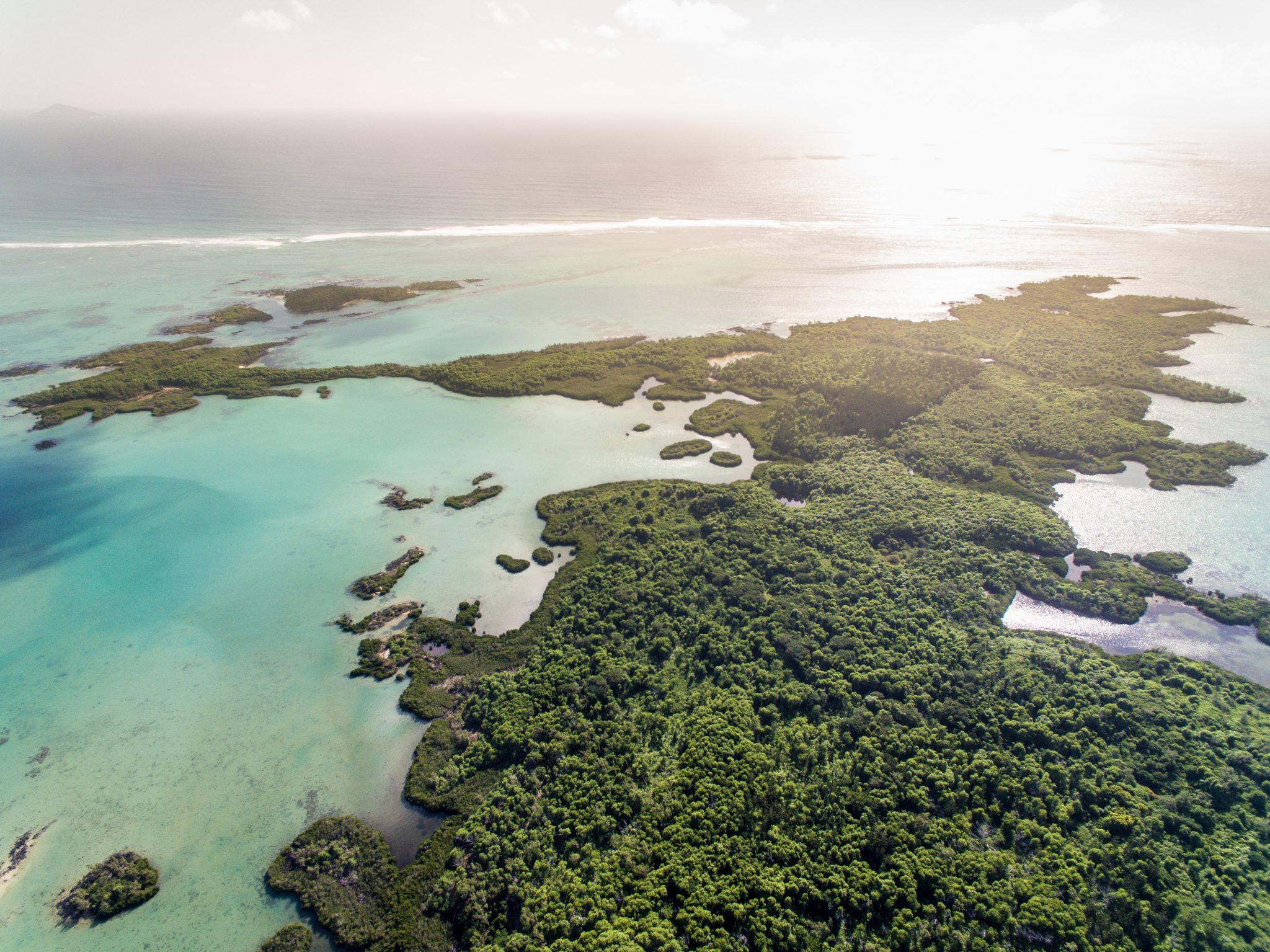 Located a short distance from each other, Pointe Bernache and Ile d'Ambre are perhaps less well-known. They are very close to the north-east coast of Mauritius and can be explored by kayak or SUP. Pointe Bernache will appeal more to those who want so spend some idle time relaxing – enjoying lunch by the water, a digestive walk or a nap in a hammock. Ile d'Ambre is less easily accessible and is an excellent place for adventurers who are daring enough to venture into its thick vegetation.
Last but not least, the most coveted of all islands off the coast of Mauritius! Covering nearly 100 hectares, Ile aux Cerfs is a sand bar stretching across the lagoon near the village of Trou d'Eau Douce. The site is very popular with holidaymakers and has become a vibrant location over the years. There is a range of activities including water sports, a golf course, restaurants, bars and shops. If you fancy a calm, tranquil time, a short one-kilometre walk will lead you to a peaceful spot with a fabulous sea view.
Are you craving for a change of scenery? How about exploring the small islands around Mauritius?