Untamed and authentic, the southern coast of Mauritius is a collection of magnificent sceneries that offers a whole world of experiences. This unspoilt coastline is the perfect destination to embrace the island's natural beauty. Here is a list of places you can stop by to explore this sanctuary.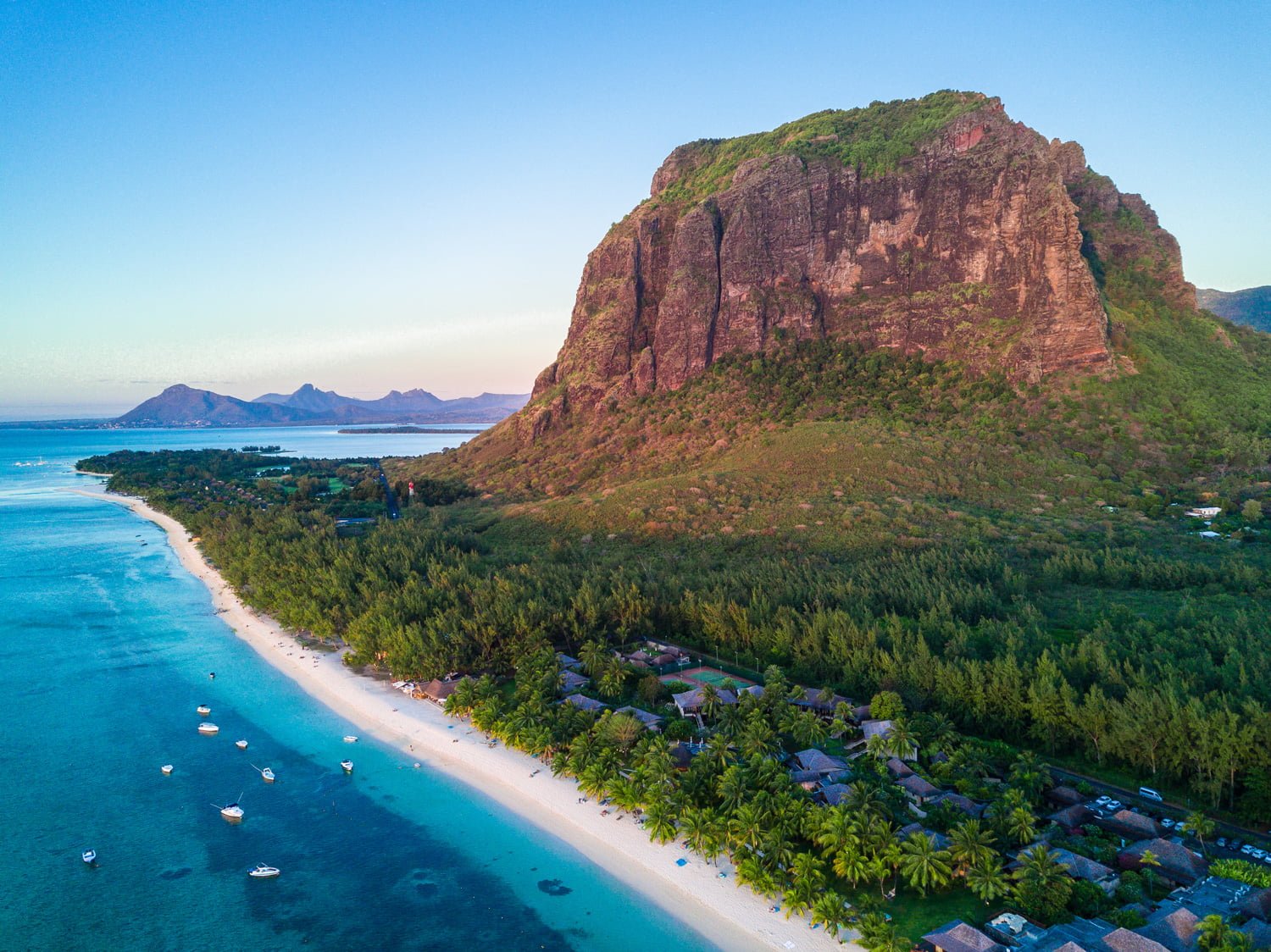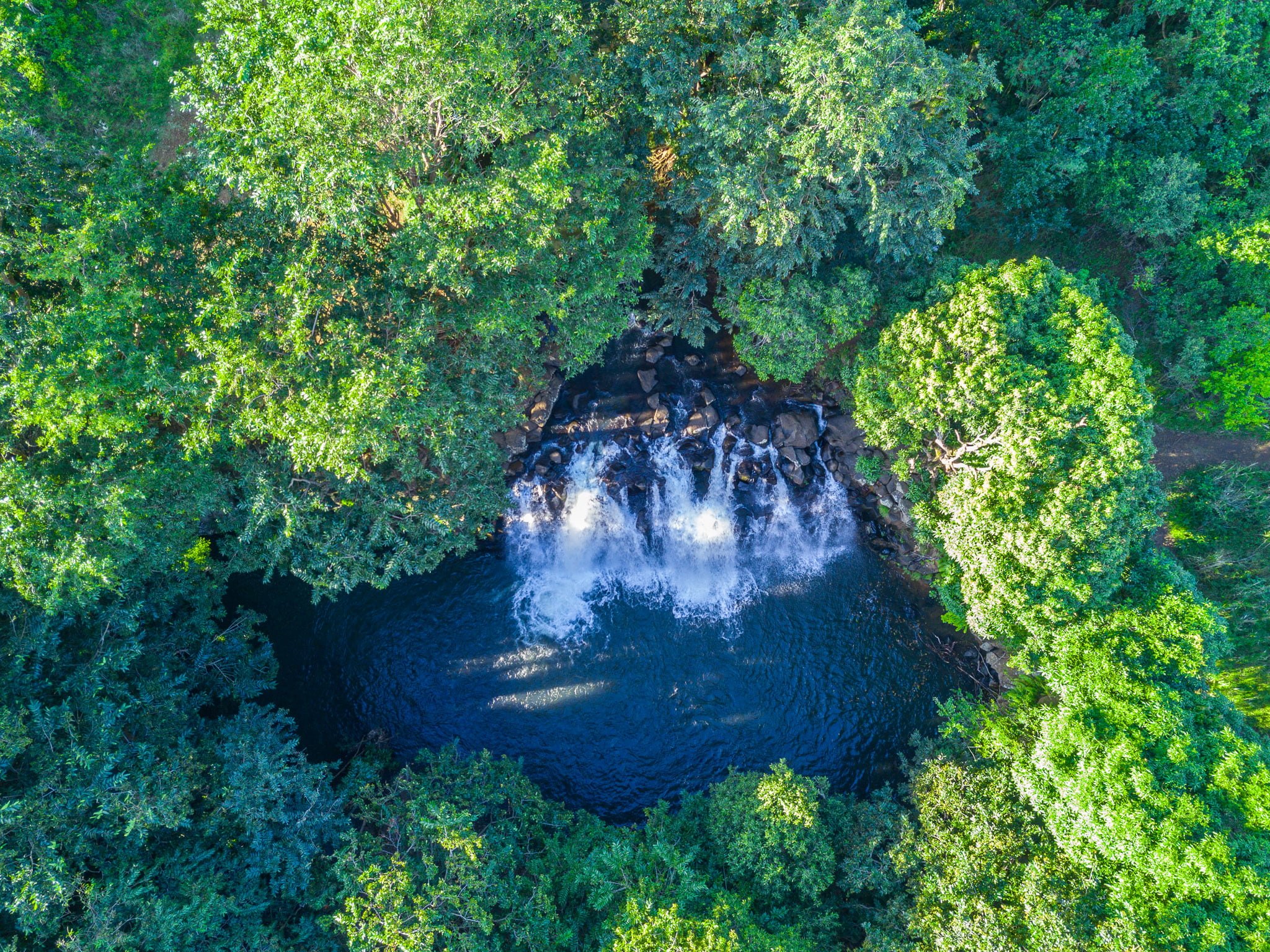 Perched amidst sugar cane fields on the outskirts of Souillac village, Rochester Falls is a sight to behold. This stunning waterfall can be easily accessed by walking through sugarcane plantations. Carved flawlessly by Mother Nature, the distinctive shapes of the stones on which water flows are so impressive that one might think they were sculpted by a gem cutter. Enjoy a leisurely swim in this incredible natural swimming pool.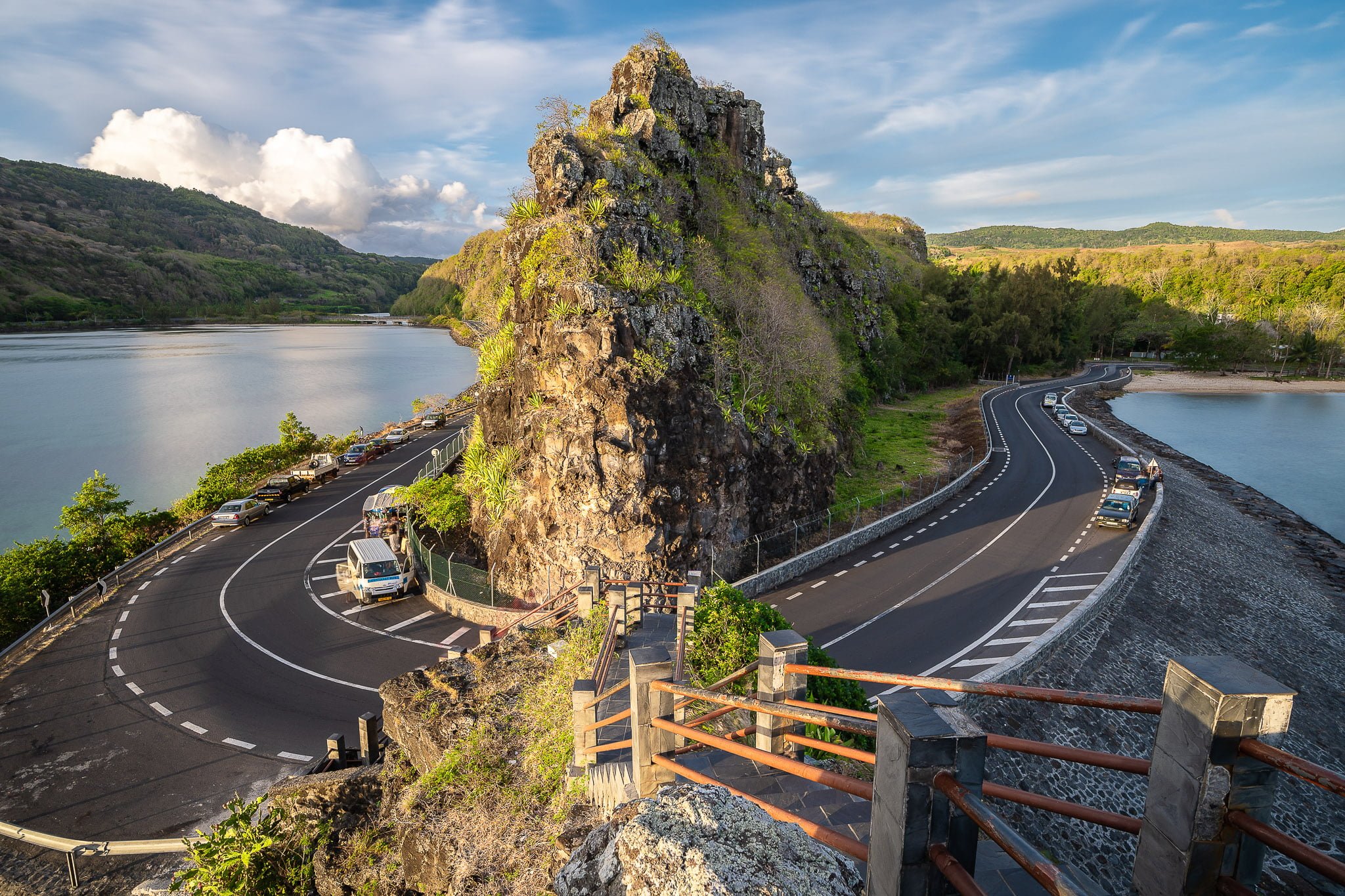 Nestled between Le Morne and Baie du Cap with eye-catching ocean views, Macondé is a must-see for all. According to the famous French travel guide Le Petit Futé, the winding road leading to this breathtaking peninsula is classified among the 10 most striking roads in the world. A stone's throw away is the picturesque La Prairie beach, a marvel for hikers and beach lovers alike. Unwind and enjoy the beautiful scenery and the calm lagoon. Some fresh fish can also be purchased from the local fishermen.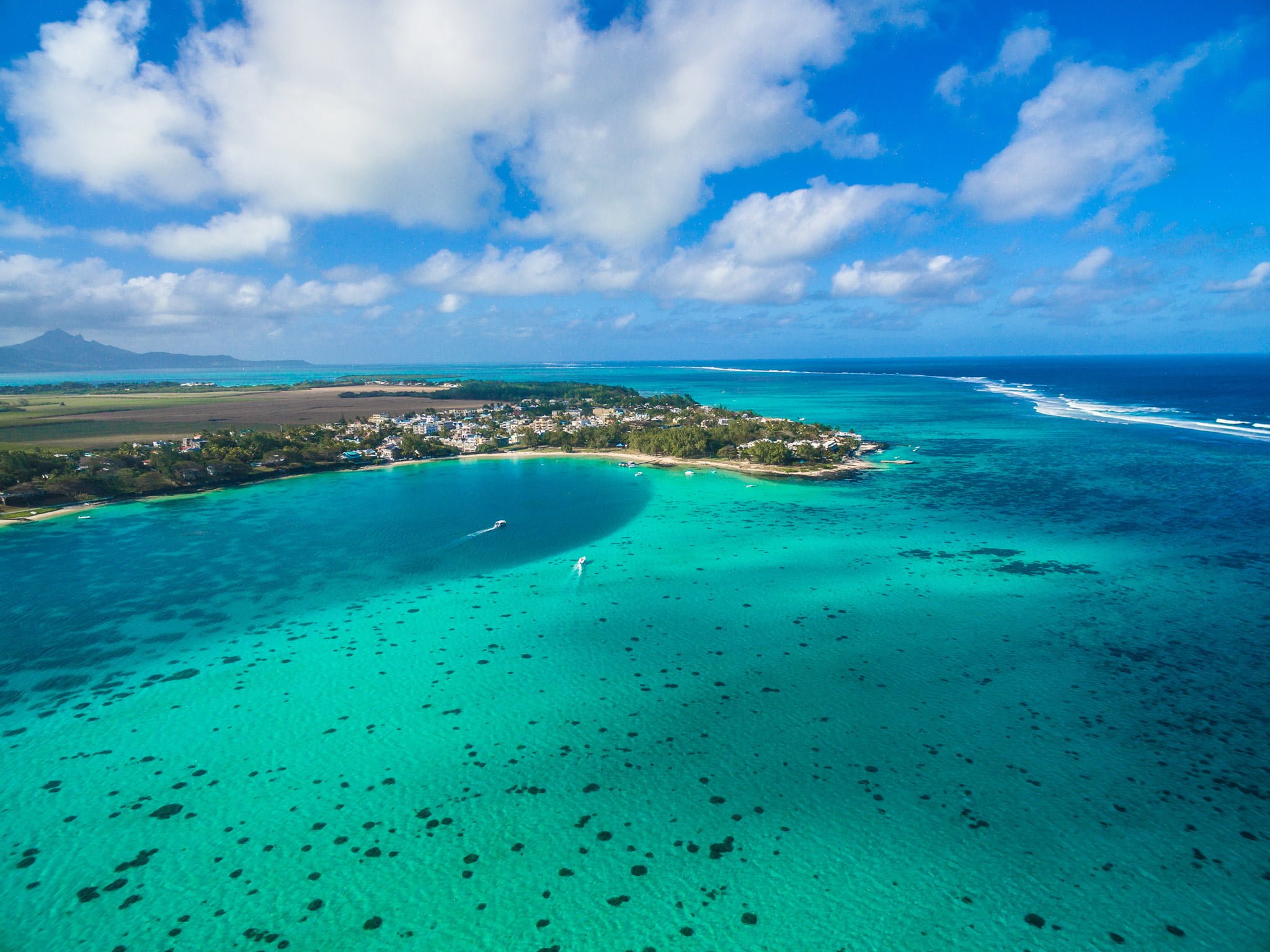 With golden sandy beaches lining crystal clear blue water, Blue Bay is renowned as one of the most exotic beaches on the island. Diving enthusiast will be delighted by the wide range of colourful corals and fish featured in the Blue Bay Marine Park. Discover the islet, Île des Deux Cocos, as you explore the bay. This private and isolated islet boasts a luxurious Moroccan-style villa that can be rented. Indulge yourself in a memorable and pleasant holiday with the utmost quality services offered by a dedicated staff. On reservation only.
Gris Gris / La Roche qui Pleure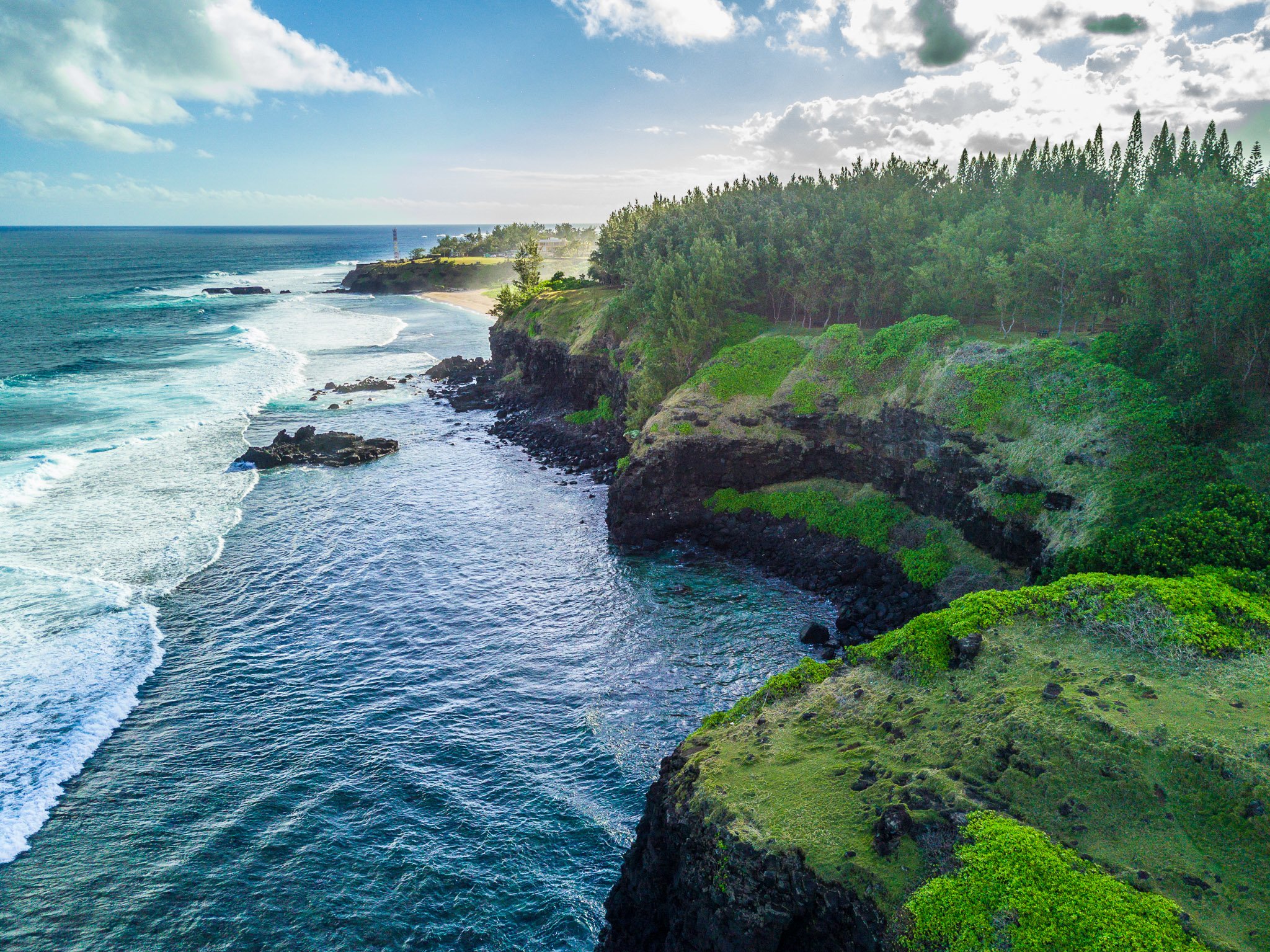 Gris Gris is the epitome of the wild south. A breach in the reefs allows the waves to come crashing hard on the coast and creates a salty drizzle-like atmosphere. Overlooking the ocean and the stunning cliffs, you get a genuine Mediterranean vibe but without the cold. Further down, you will find a path leading to La Roche qui Pleure (literally translated as "the rock that cries"), a cliff that is constantly hammered by waves and on which the water runoff creates the illusion of tears. Beware: it is strongly recommended not to adventure at sea here… you can, however, go for a peaceful stroll on the beach.
Of course, the South is not limited to these five extraordinary sites, this part of Mauritius has many other surprises that deserve to be explored…