Twelve hours of live music non-stop, 'new wave' artists and a strong social commitment were part of the promise made by the cultural website and artistic events creator, La Isla Social Club. Here's a peek at the first edition of this festival, which attracted more than 1,200 people on 12 May 2018 at Château de Labourdonnais!
The event kicked off smoothly in the early afternoon with some good vibes from the Mauritian DJ, Greg. "The early bird catches the worm," goes the saying, and the same applied to the first festival-goers to arrive. They had the chance to enjoy the performance by the charismatic singer, Emelyn. It was a sunny day and many families were present at the event with children running around in the gardens of the Château.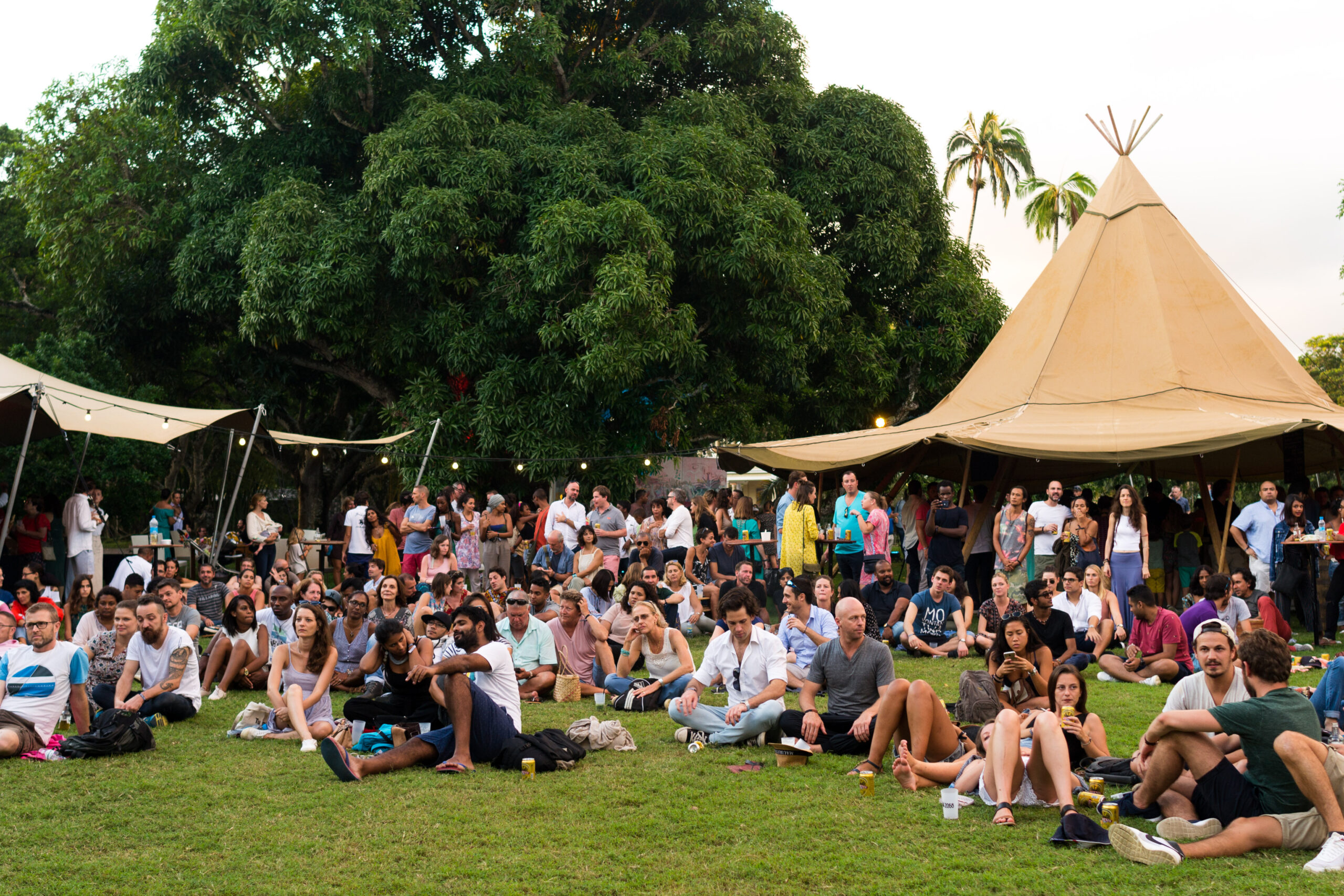 The much-talked-about soul musician, Hans Nayna made his appearance as the sun was gilding with its last rays, immersing festival-goers in the magic of twilight, with the warmth of the day giving way to a festive evening. He was joined on stage by children from the "Vent d'un rêve" association (a music school for underprivileged children in Cité Mangalkhan) for an electrifying finale with his famous song, "Mo Lam".
There was a whole lot of things happening besides the music. Blank canvases had been set up under a beautiful tree for a live painting performance by Kim Yip Tong and RYMD, who drew their inspiration from the works of children from a literacy school in Triolet. Various associations, including Vent d'un rêve (see above), Island Bio, which has created a local community garden in Baie du Tombeau and the Fatima literacy school, were also showcasing their social work under a tent.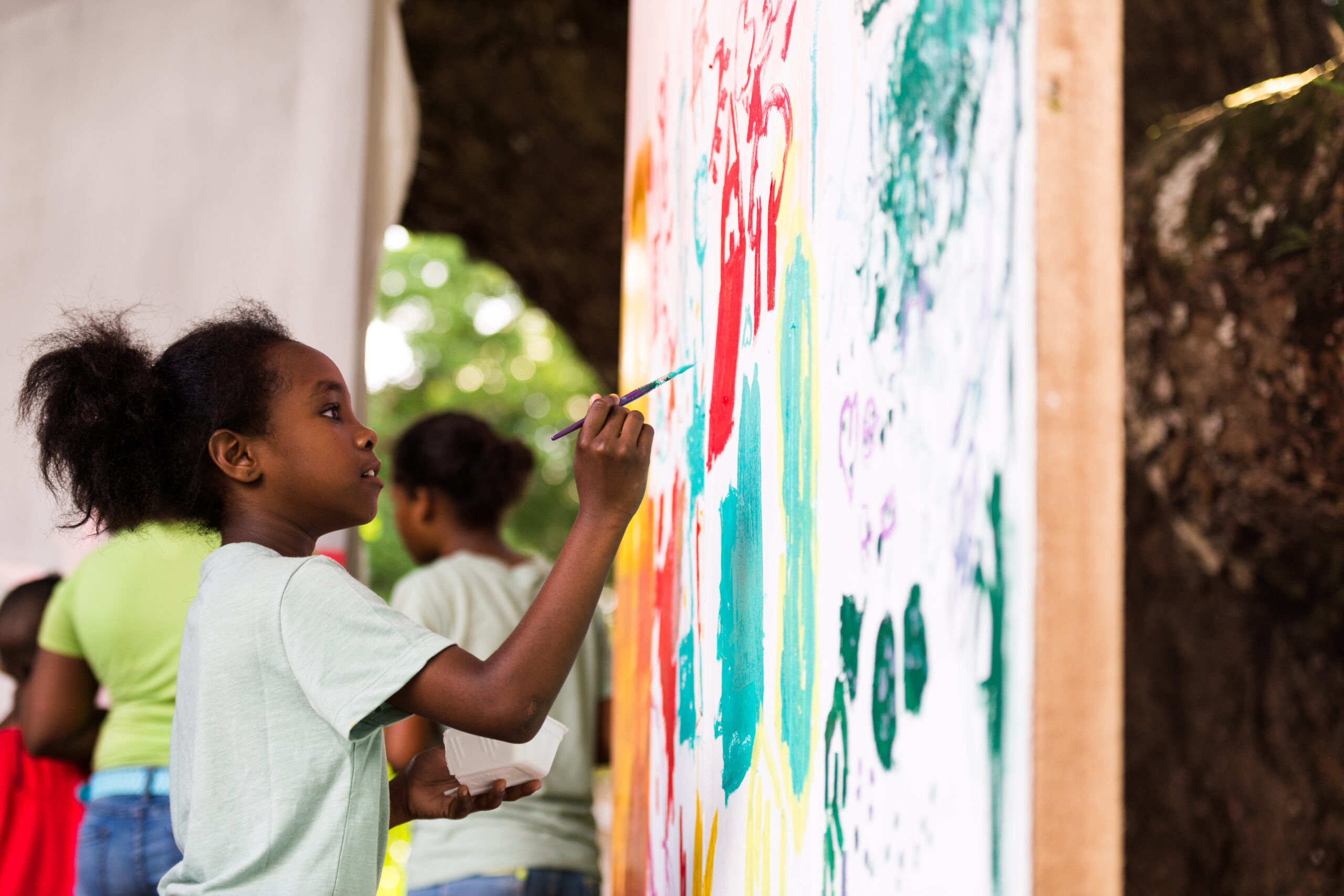 A fabulous evening dancing to the pulse of electro music
Night had already descended on Château de Labourdonnais and the Mauritian artists gave way to some thumping electro beats spun by international DJs. It was time to party, with a different kind of festival-goers. The families had already made their way home after a great afternoon of music and electro music fans had come to discover these artists from abroad.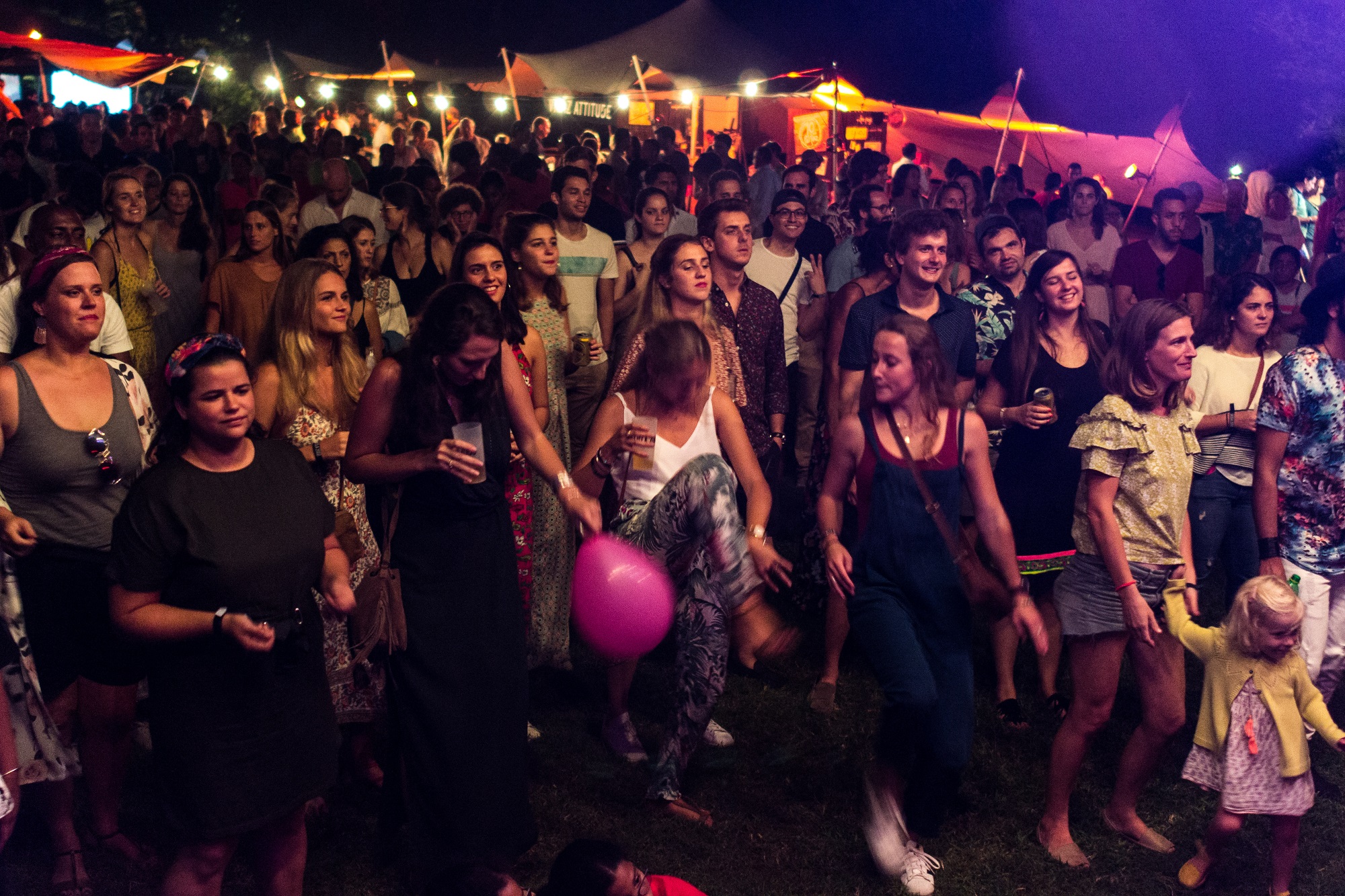 Until around midnight, festival-goers danced to the happy house beats of Benjamin Diamond and to the sounds of Burudu, an emblematic duo of the burgeoning house music scene in India, and Data, who produced the hits, "Don't sing" and "Retrofuturesoul". The popular local DJs, Matsonic and Avneesh, had the honour of closing the festival and make the crowd groove one last time with their upbeat music.
The festival also gave budding musicians the opportunity to register for participation in the new music contest, "Konpoz to Lamizik". The winner will be invited to perform at the next edition of La Isla 2068 in May 2019.
In the meantime, La Isla Social Club is busy preparing a new evening for art and culture lovers!