Responsible waste management is a key issue for any smart city development and Moka is taking a proactive approach to reduce its environmental footprint.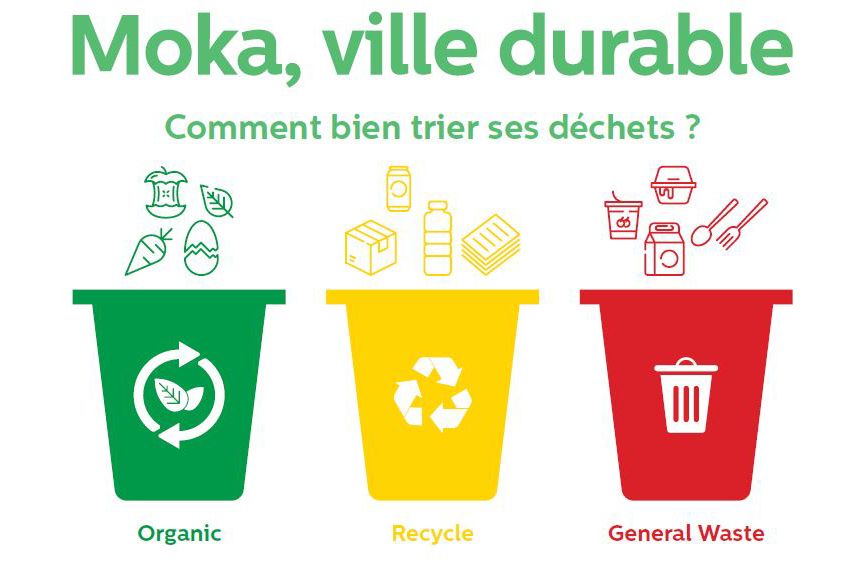 Moka Smart City is continuing its green efforts with the implementation of a selective waste collection programme within its first residential development, Les Promenades d'Helvétia. Alongside this initiative, semi-buried collectors strategically located around the city will serve as public drop-off points, boosting the efficiency and eco-friendliness of the waste management program.
Each apartment block of Les Promenades d'Helvétia will be equipped with selective colour-coded sorting bins: green for organic waste, yellow for recyclables like plastic, aluminium, paper and cardboard, and red for those items that cannot be recycled.
For optimal efficiency, households can use multi-compartment bins to separate their waste at the source –in their kitchen. They can buy one from their preferred store or from kitchen specialists such as Unique Concept or Schmidt.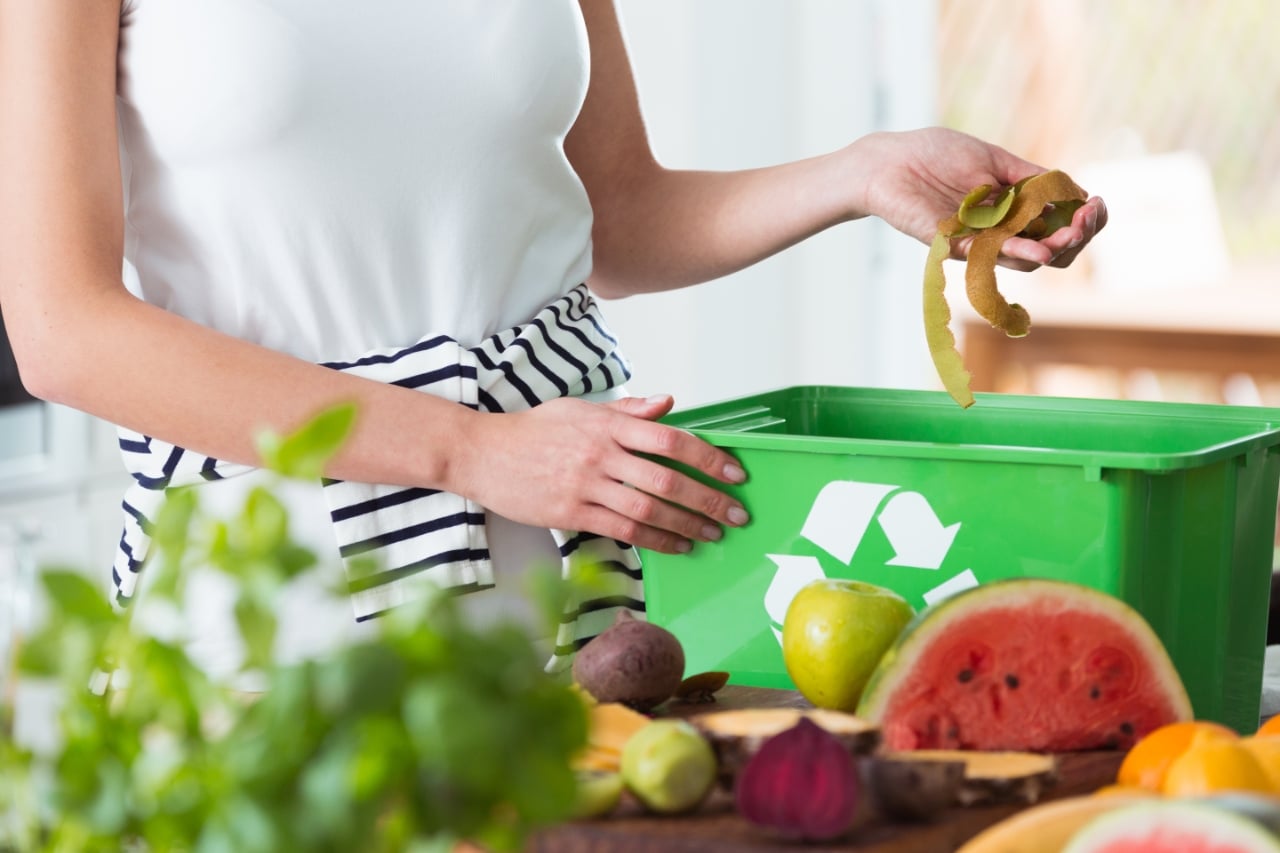 Specific waste itineraries
The refuse collection service of the Moka District Council will pick up non-recyclable waste once a week and recyclable dry waste fortnightly. The frequency for organic waste will be determined shortly.
After selective collection, each type of waste will be routed to the suitable treatment channel. Organic waste will be turned into compost whereas recyclable products such as plastic and aluminium will be sorted by Green Ltd before being transformed or exported. The same channel as for general waste will be used for non-recyclable materials, i.e. they will be sent to the Mare Chicose landfill.
Waste sorting and recycling offer various advantages, including halving the amount of waste going to landfills. They improve households' compliance with sustainable development principles, with significant economic benefits for all. The collection and transformation of waste help preserve the environment and promote the development of a circular economy based on the "three Rs": Reduce, Reuse and Recycle. They also contribute to creating sustainable jobs.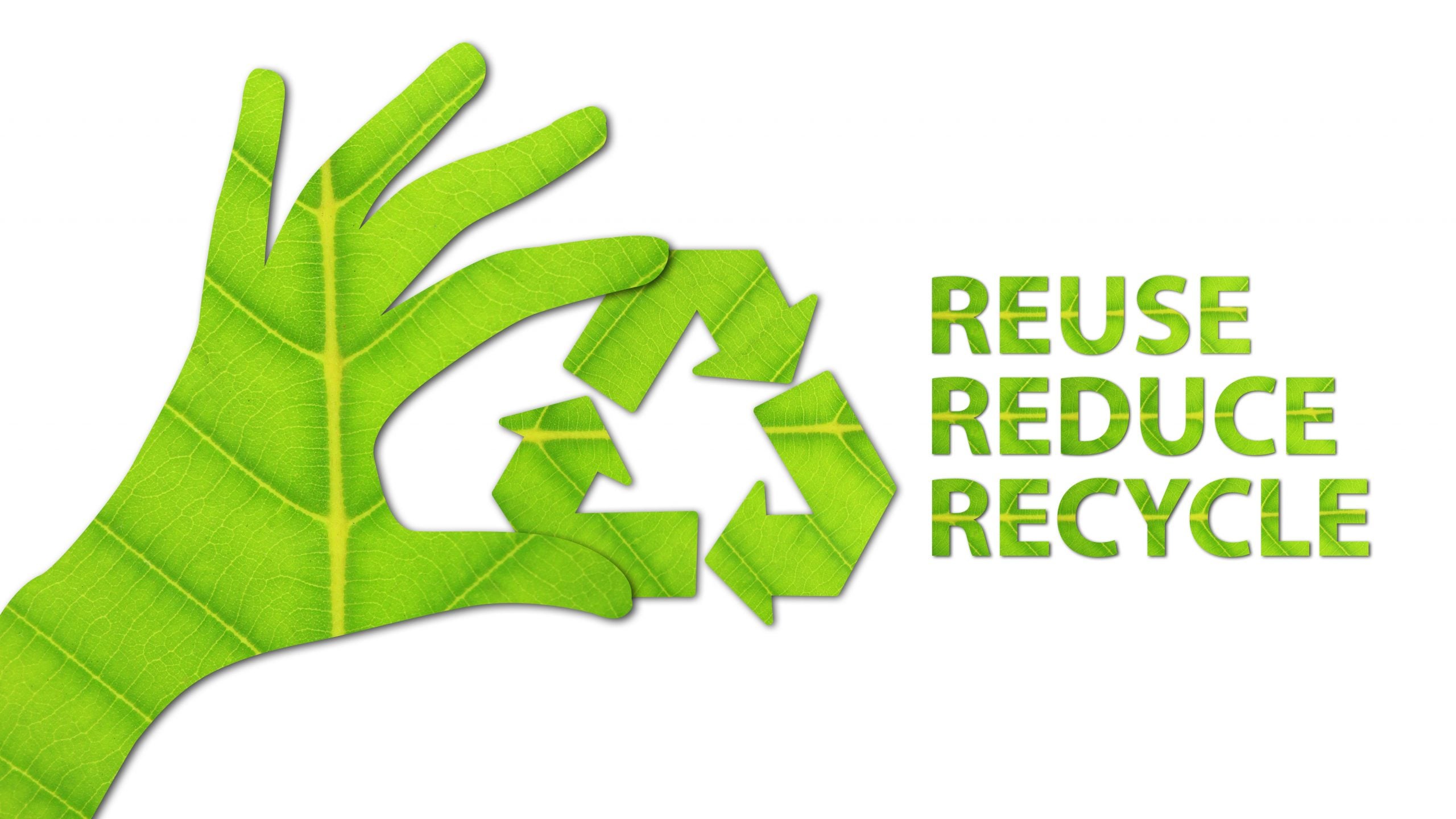 A clean, safe and cost-effective solution
This responsible waste management extends beyond Les Promenades d'Helvétia. Moloks, semi-buried waste collectors, will soon be available as voluntary drop-off receptacles at Vivéa Business Park, Helvetia (in front of Synergy Sport & Wellness Institute), Courchamps and Telfair.
The containers to be installed in Moka are designed for the disposal of dry waste, including paper, cardboard, plastic, aluminium cans and glass. Here again, Green Ltd will be the supplier and will take care of collection.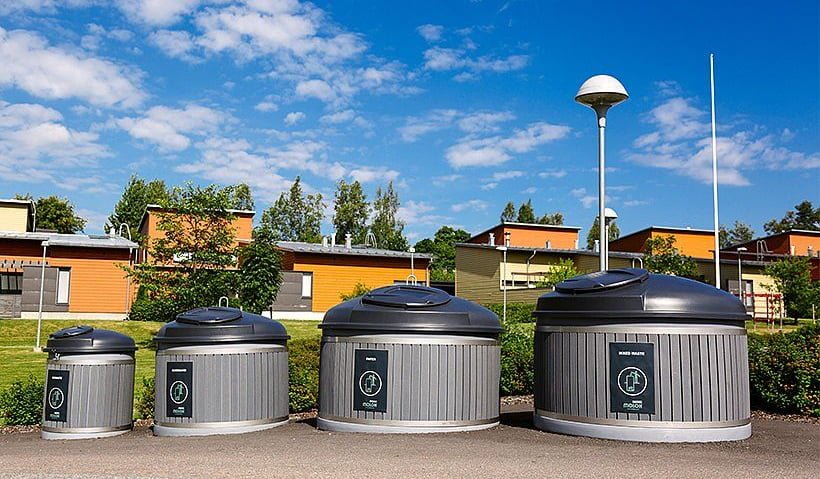 There is a specific recycling stream for each type of waste. Plastics are either transformed and reused locally or exported by companies like Polypet Recyclers Ltd, Surfrider Ltd and WeCycle Ltd. The latter also processes and exports some of the paper and cardboard collected. Metal is sent abroad while glass is recycled locally by Green Ltd to find a second life in construction.
The Molok waste management system is a clean, safe and cost-effective solution for responsible and eco-friendly waste collection. It ensures efficient and safe emptying for both users and collectors, with a space-saving vertical design. The lower temperature underground helps minimize odours while gravity improves compaction for an increased collection capacity.
Moka Smart City has set up this initiative to make a tangible contribution towards a sustainable development by promoting better waste management practices among its citizens!