There's no doubt about it, life in Mauritius is best spent in the great outdoors! And if you're looking for a thrill, you'll be spoiled for choice. Discover 4 fantastic ways to get your adrenaline pumping all while soaking in the natural beauty of the island.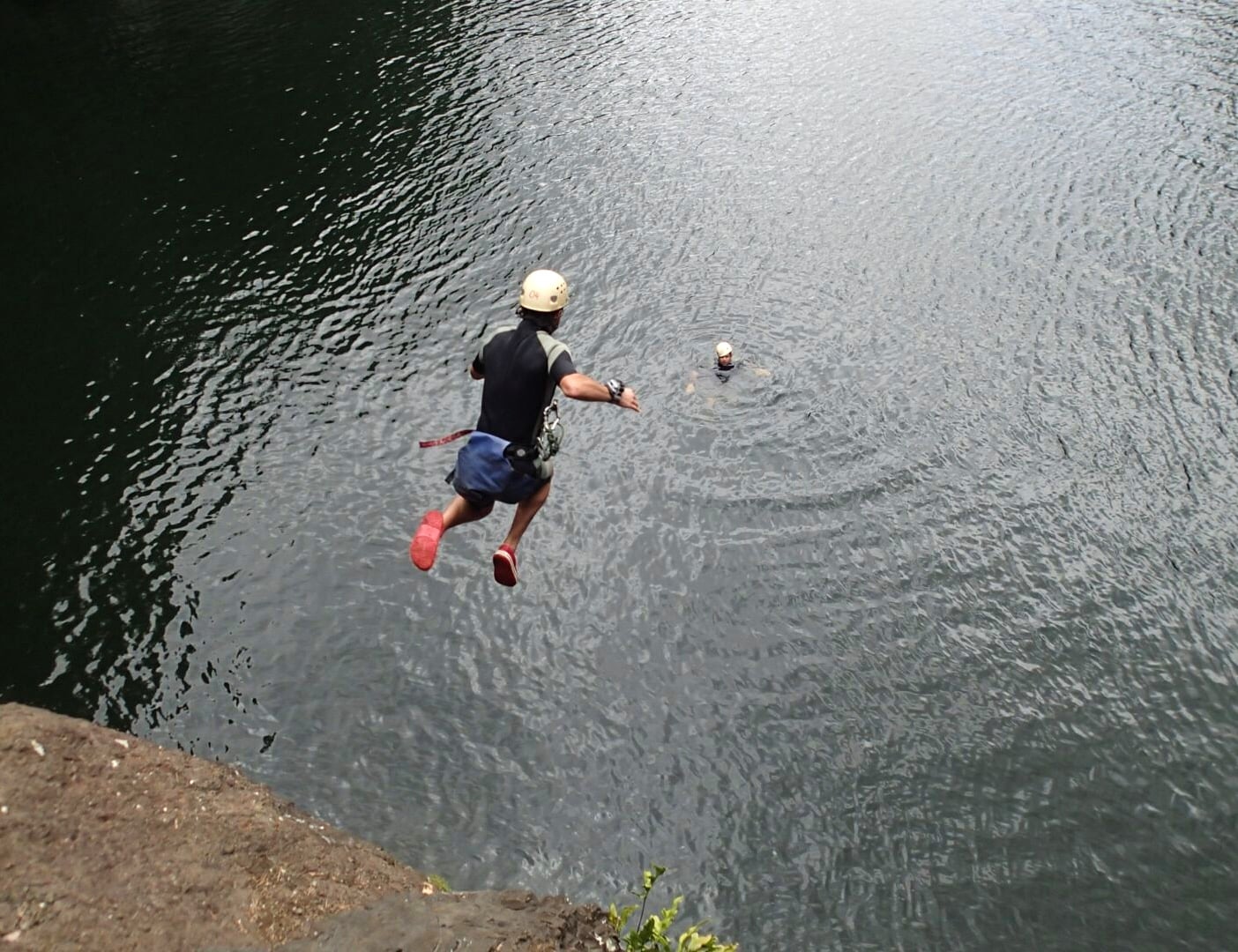 From mountains to waterfalls and even bridges, overcome your fear of heights by scaling down magnificent vertical drops. Abseiling is the art of skillfully sliding down a vertical surface from a high point using a rope to reach the ground. Proper gear and guidance are required to complete the activity safely.
The thrill:
This exhilarating experience obliges you to put all your trust into the rope, the equipment and your team members.
The spots:
Black River Gorges
Alexandra Falls
Moka mountain range
Get a full-body workout while mentally challenging yourself with a rock climbing adventure. This extreme sport will get all your muscles working as you use your strength to reach the top. Mind-wise, your will-power will be tested as your muscles start to give in, so you just have to hold on and keep on climbing. For beginners, start with a smaller climb and if you're scared of heights, don't look down… just look up and focus on your goal.
The thrill:
The feeling you get when you finally conquer the summit of a mountain after enduring the climb.
The spots:
Albion Lighthouse
Pieter Both
Corps de Garde
Baie du Cap
Explore Mauritius by discovering its various peaks and valleys. Walk, jog or run… family and friends… young or old, hiking is for everyone! Depending on the trail you choose to hike, the level of difficulty can range from easy-peasy to quite challenging. Either way, you'll be working up a sweat, getting in touch with nature, enjoying unforgettable views and exploring the island.
The thrill:
Breathing in the freshest air as you discover endemic plant species, spot a monkey or two and indulge in some of the most scenic landscape and seascape views the island has to offer.
The spots:
Le Pouce
Le Morne
Black River Gorges
Lion Mountain
Signal Mountain
Piton de la Petite Rivière Noire
Get waist deep in nature! A not-to-be-missed adventure, suited to people of almost all ages, canyoning is a blend of hiking, climbing, swimming, zip-lining, abseiling and jumping in nature. Using a variety of techniques, this fun and exciting activity allows you to explore places you probably couldn't have reached any other way. Canyons of varying difficulties can be undertaken in Mauritius.
The thrill:
Testing your limits physically and mentally through the various challenges as you visit some of the islands most magical spots.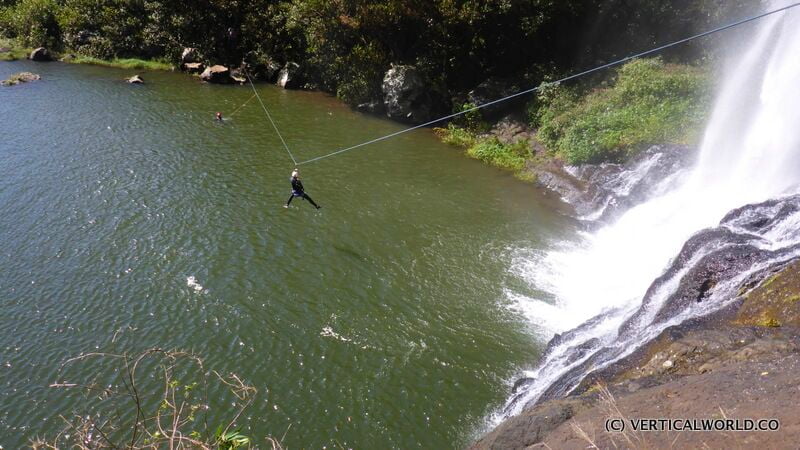 The spots:
7 Cascades
Chamarel Falls
Eau Bleu
Exil Waterfalls
Alexandra Falls

So, which one will you pick? Or better yet, just add them all to your bucket list, you won't regret it!
For more information on one of these adventures, you can get in touch with:
• Vertical World
T: 697 5430
W: verticalworldltd.com
• Vertex Exploration
T: 57750551
F: @VertexDreamers
• Otelair
T: 5251 6680
W: otelair.com
• Rock Climbing Association
T: 5764 8797