What are the characteristics of a golfing paradise? Can Mauritius be considered one? To find out, we interviewed Peter Matkovich, designer of three golf courses on the island.
In 1844, the British Army set up a small six-hole golf course on their military base in Vacoas. This not only established the oldest golf course in the southern hemisphere, but also made Mauritius the 3rd country in the world where golf was played. Ultimately, it laid the groundwork for a future golfing paradise.
Today, the 2040 km2 island has 12 golf courses and counting, with nine of them being 18-hole golf courses. Many of these are world-class championship courses, expertly designed by golfing legends such as Peter Matkovich, Gary Player, Ernie Els, Rodney Wright and Bernhard Langer, each offering different challenges and breathtaking views.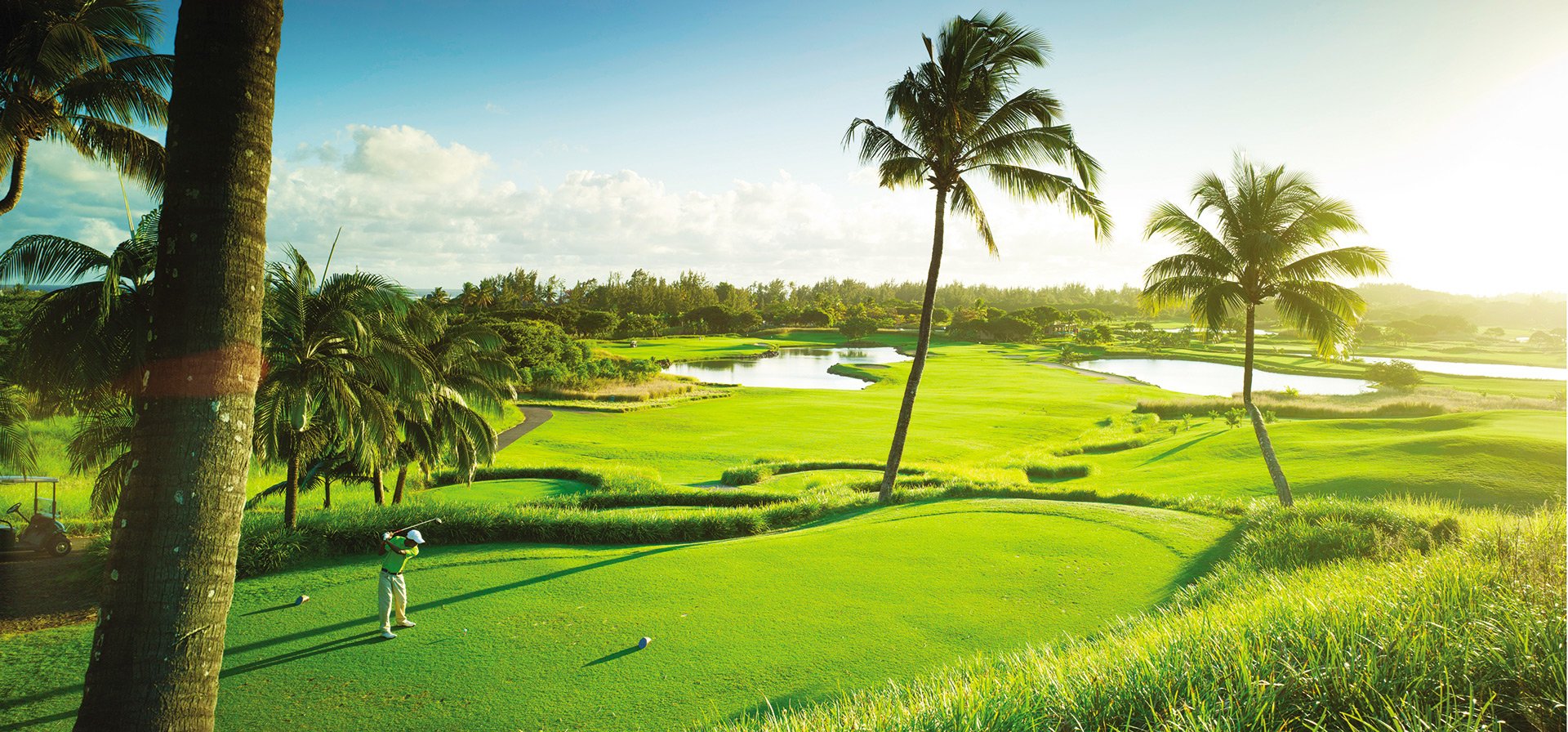 You designed your first golf course in Mauritius, Heritage Golf Club in the early 2000s. The course is cited as one of the island's must-play courses. How did you come to design this golfing gem?
Well, I had been to Mauritius before to view other potential golf sites already, but the beauty of that particular site coupled with its natural elements instantly inspired me, everything came about from there. It was a wonderful project!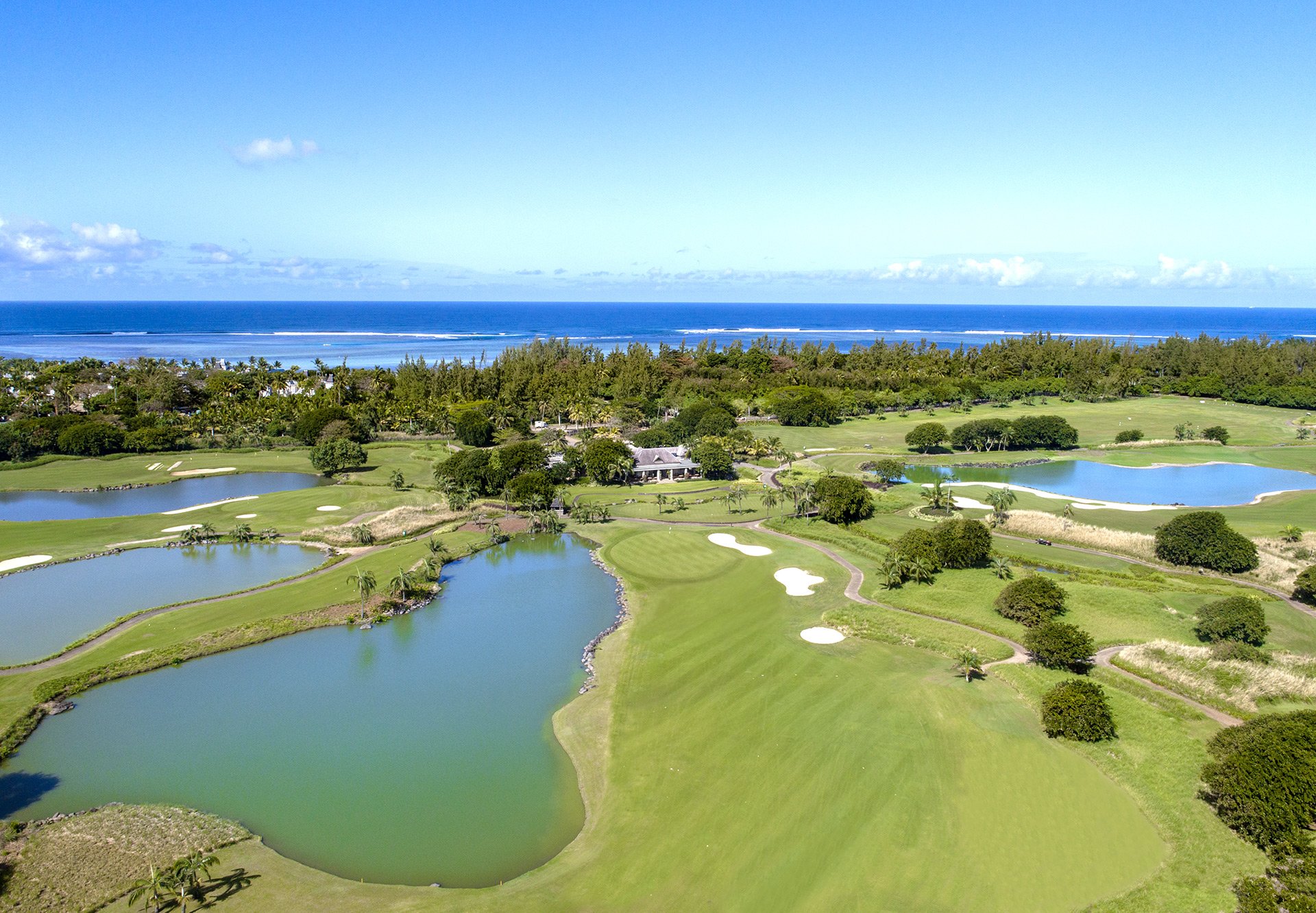 Heritage Golf Club was awarded Best Golf Course in the Indian Ocean by World Golf Awards for 4 consecutive years. How do you feel about this?
To be honest, I'm not sold on awards and ratings. For me, I find another golfer's opinion and feedback on their playing experience to hold more importance. Rather than worry about some award, read what other people who have played there think. Nevertheless, I am very happy Heritage Golf Club made it to the top for 4 consecutive years.
So far, you've designed three golf courses in Mauritius: Heritage Golf Club, Mont Choisy Le Golf and Avalon Golf Estate. You are currently working on a fourth golf course at Heritage Resorts again. Tell us what's different about this golf course?
Well, it's the first time I'm collaborating with Louis Oosthuizen, a champion golfer from South Africa whom also has 8 top 10 finishes in majors, a few of those being runner-up finishes. Design-wise, it is absolutely unique, in fact, I've never seen anything like it in the world. To play, golfers are taken to the top of the slope and they play downward from there to reach the Clubhouse. This could encourage people to walk more, which is a huge plus. People are craving exercise nowadays. What's more, they'll enjoy some spectacular views as they play slowly down the slopes. My principle when it comes to designing is you must do what's original and listen to the land. Don't try to change everything, just let it flow.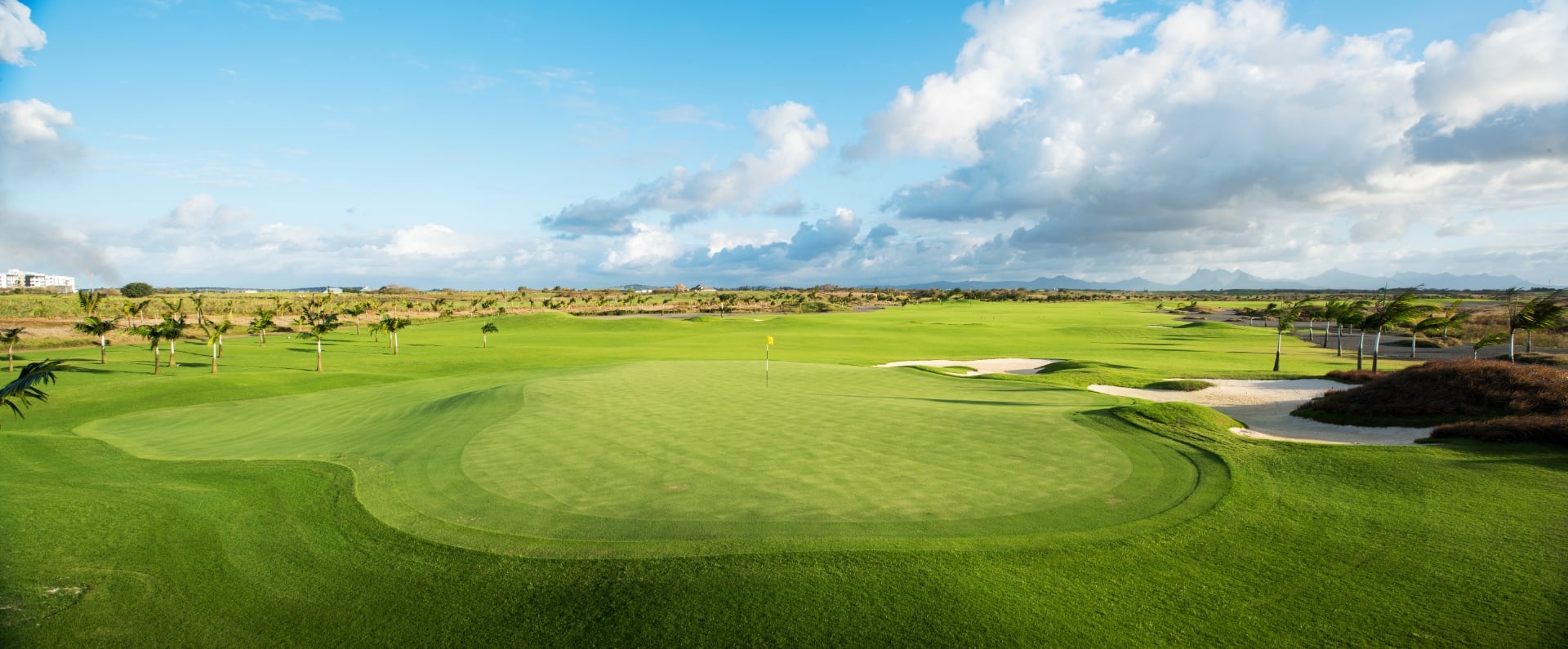 Why do you think Mauritius is now internationally recognised as an extraordinary golf destination?
In part, I think the AfrAsia Bank Mauritius Open, the annual golf tournament, which is tri-sanctioned by the Sunshine, European and Asian Tour, has helped to give the island the international exposure it needs. But the foundation of all this is the overall quality of the 12+ golf courses, which has helped them earn numerous international awards, coupled with the fact that they were designed by renowned golfers who ensured they made technically challenging greens. And to top it all off, the appeal of golfing on a tropical island with stunning panoramic views of the landscape and sea makes it all the more worthwhile.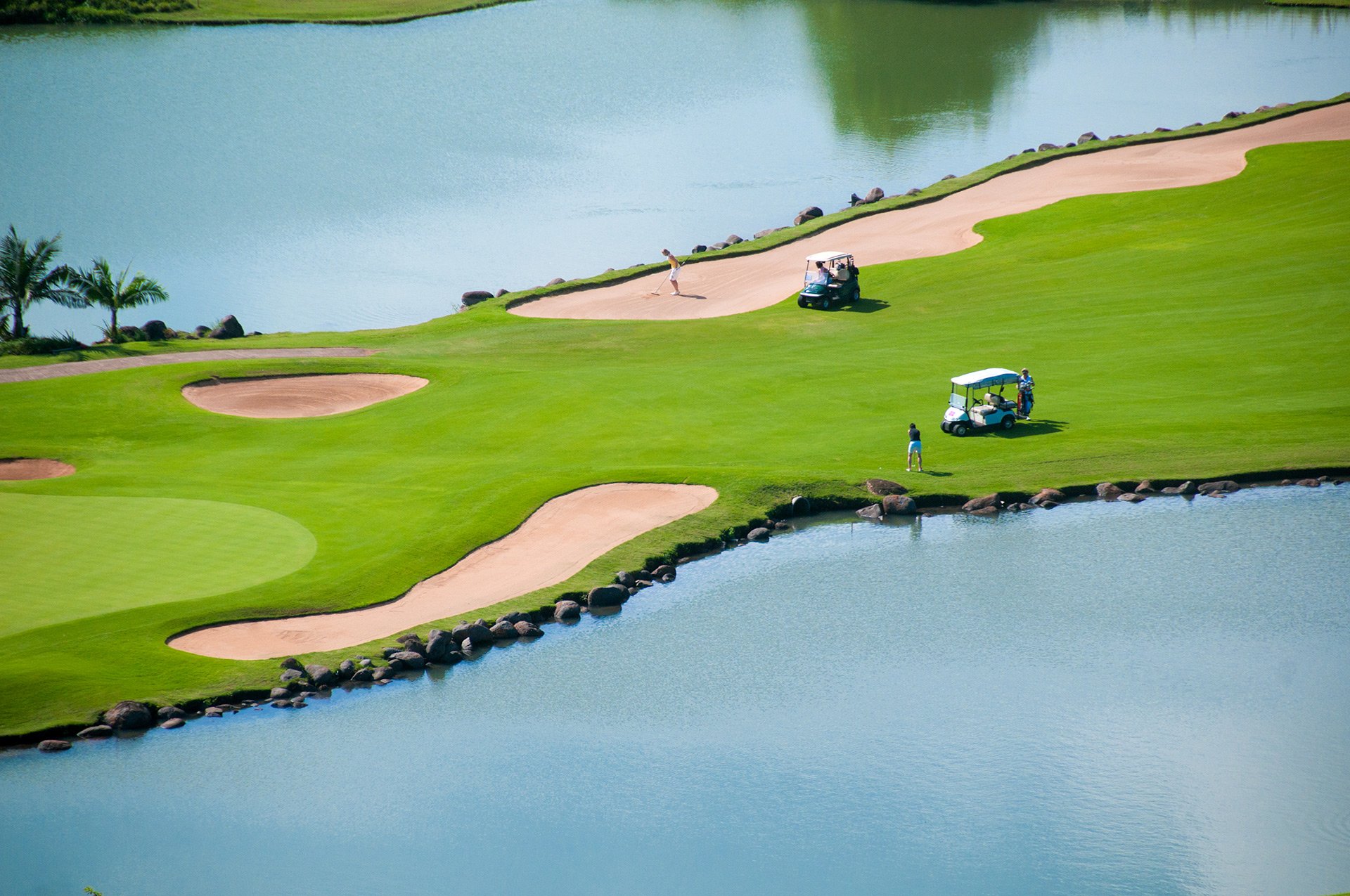 Does the weather have any effect on the golfing experience here?
All destinations have their weather that affects our experience while playing. From time to time, you get a bit of wind, which makes the game different and sometimes more interesting. But overall, the weather in Mauritius is ideal for such a sport!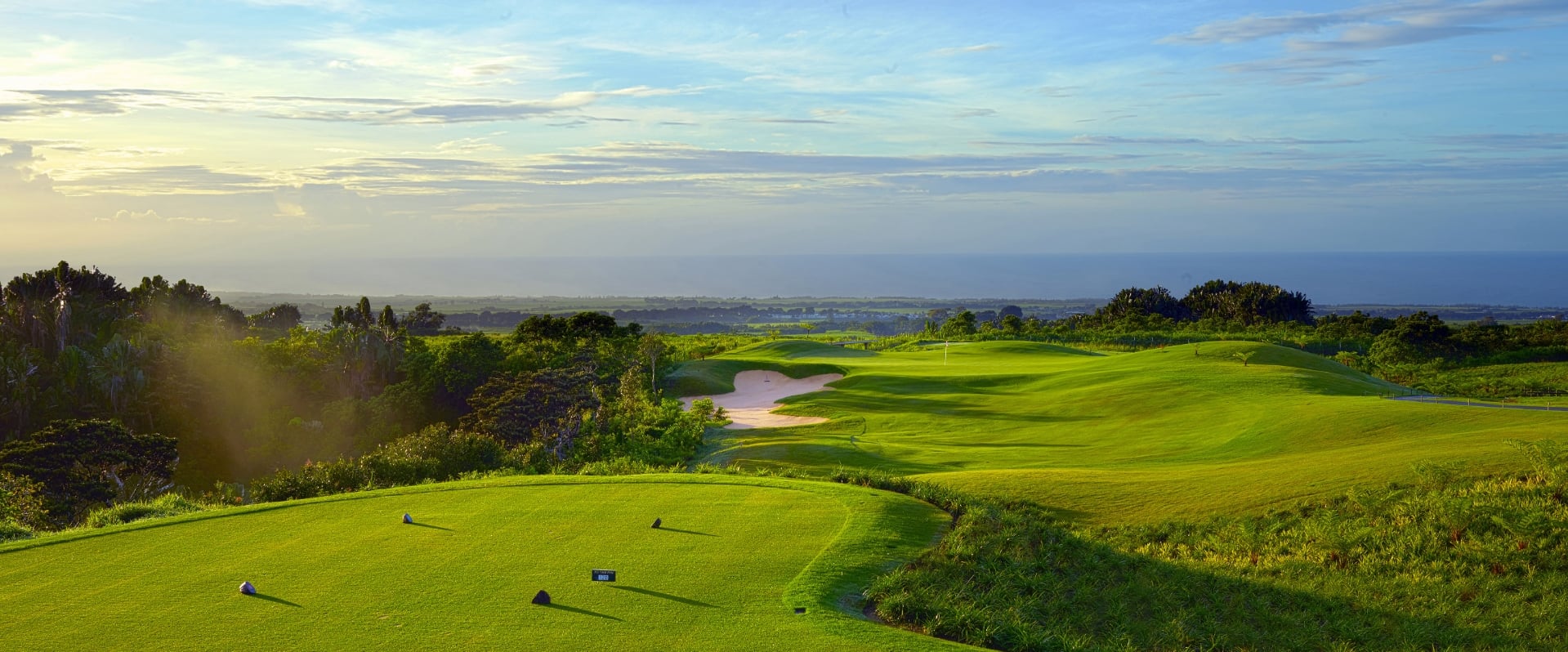 Mauritius hosted the AfrAsia Bank Mauritius Open, what are your thoughts on this?
I think it is incredible. Originally, it was the first time anywhere in the world, in which we've got three tours all playing in one tournament. And it has positioned Mauritius as a golfing destination in various parts of the globe!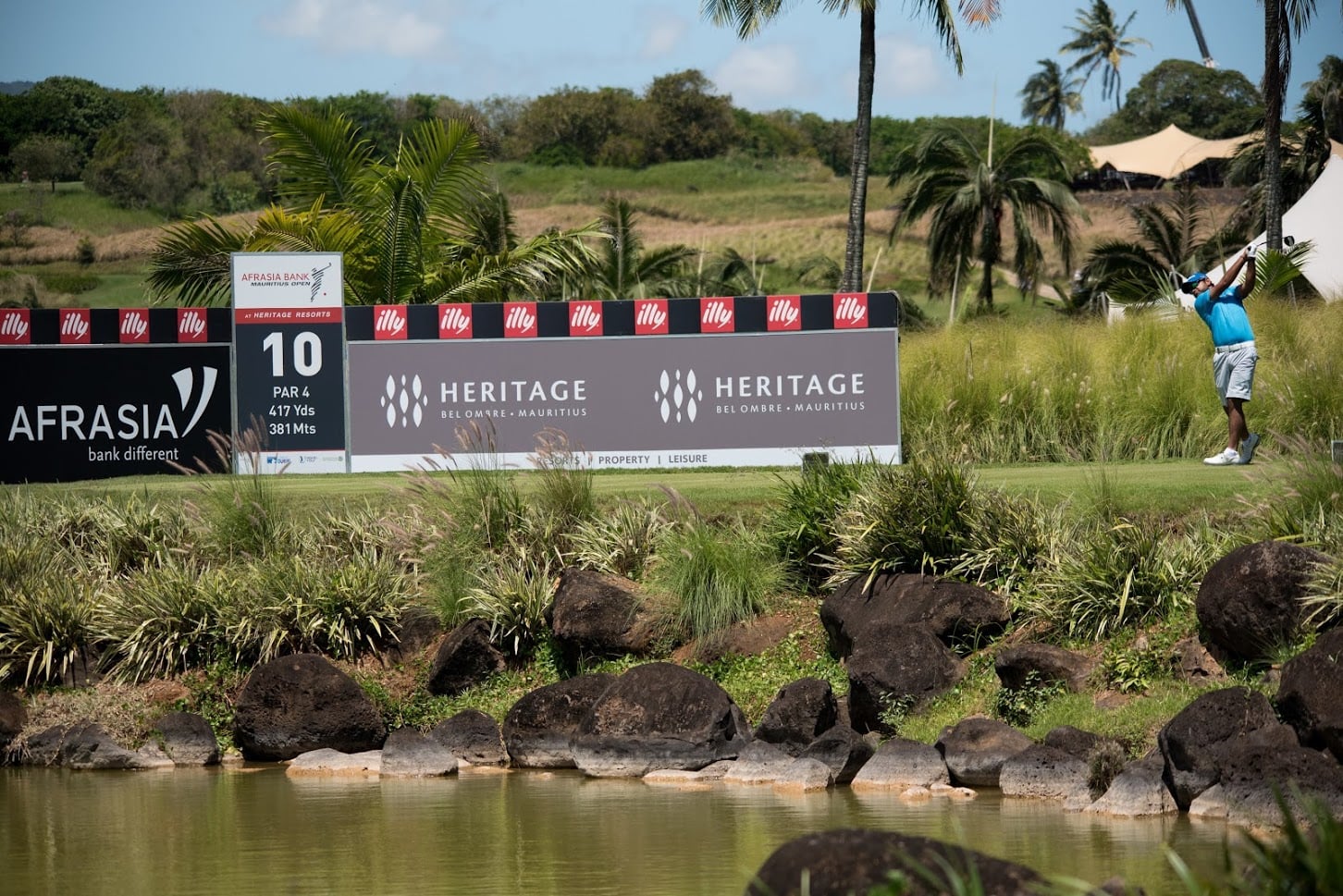 Judging by the success Mauritius has enjoyed as a golfing destination thus far, only time will tell what other titles and awards this exquisite destination will enjoy. What are your thoughts about the future?
When it comes to golf, I think Mauritius has got everything already. All we need now is to promote the island as a golf destination! It's already done a great job as a holiday destination, now it's time to show the world its golfing potential. So that implies doing more tournaments and going on roadshows. Mauritius, the potential is already in your hands, now take it and run with it!