Ganga Talao, "Grand Bassin"
Everyone can walk to Ganga Talao, the sacred crater Lake in Mauritius. Many streets are lined with people offering food and drinks, religious music permeates the air. I was in my car today, slowly moving behind gorgeous kanwars, and a lovely woman came and gave me a ti puri, a deep-fried kind of flatbread with curried Lima beans. She really didn't have to do this – it was obvious that I was a) not heading to Grand Bassin b) not a pilgrim, and so technically I didn't need the nutrition.
That, of course, isn't the point: many families have saved up for months and months in order to give so freely. In many respects, this overwhelming kindness is the essence of this week of festivities.
Maha Shivaratri (Sanskrit: The Great Night of Shiva) is one of the most important religious festivals of the year – the most important for devotees of the Hindu god.
Shiva is one of the main deities of Hinduism, and is represented in multitudinous forms: the cosmic dancer, the ascetic, the master of fertility, master of both poison and medicine (through his ambivalent power over snakes). In temples and private shrines, Shiva is also worshipped in the form of the lingam, a votary object that symbolises the God and is revered as an emblem of generative power.
During the festival, Hindus remember and meditate upon Shiva, his ethics and virtues – self-restraint, forgiveness, self-restraint, honesty, social harmony amongst others.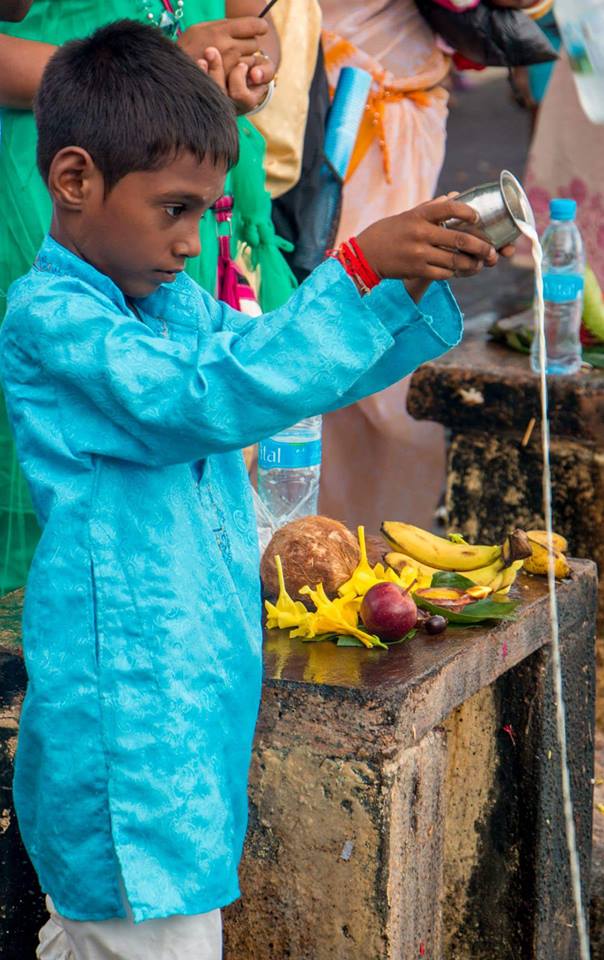 Approximately 300,000 to 400,000 pilgrims walk to Ganga Talao every year. Apparently, the lake's name literally means 'Lake of Ganga', where 'Ganga' refers to the Ganges river. A legend says that, while Shiva was carrying the river Ganges on his head, he spilled a few drops of the water – and this water created Ganga Talao. At the lake, devotees pay their respects and pour holy water and offerings over shrines.
Om Namah Shivaya, the chant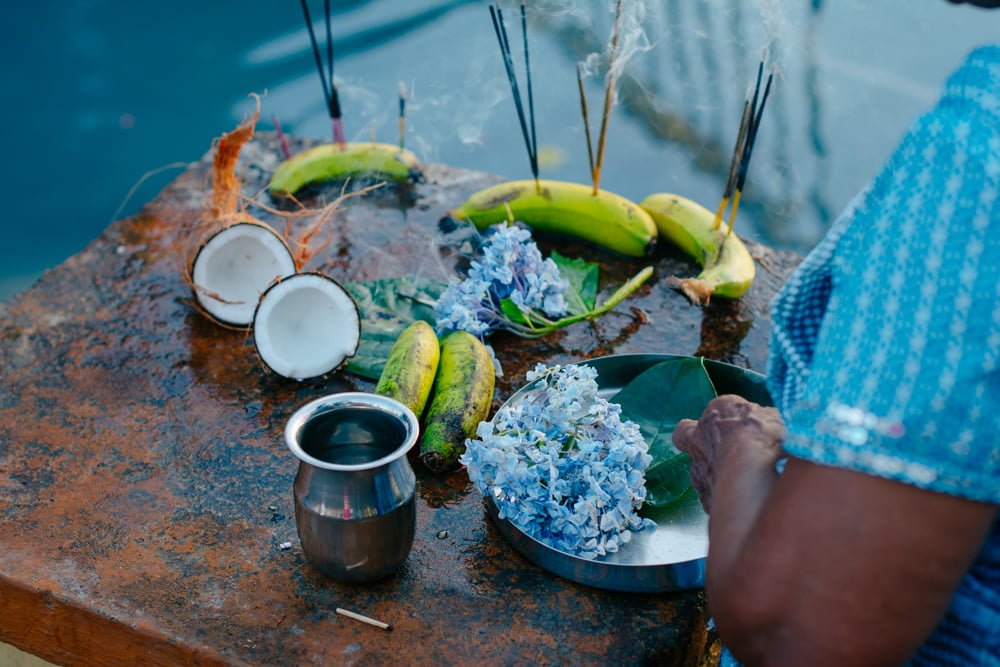 My friend Kounal tells me that: "On the occasion of Maha Shivaratri, devotees prepare themselves to worship lord Shiva and offer them prayers and chant 'Om Namah Shivaya' all night long (during what we call a 'char pahar' in four rounds)."
You cannot be indifferent to the kanwars: these are the structures that pilgrims carry to the lake. They are a visual feast, and are sometimes truly spectacular in size and creativity. Once your eyes turn away from the structures to the people holding and carting them along, your admiration turns to awe.
To lift kanwars for kilometres at a time, under this tropical sun and hilly terrain – these are feats that are almost surreal. Kanwars are heavy: I've seen creative types come up with elephants, serpents (as seen below), Gods spouting fountains from their mouths. The pilgrims walk, sleep on the ground in specially designed shelters, then pick up their kanwars and start again. They reach the sacred lake, pray and give thanks, and then do the same journey all over again to their homes, where they observe a fast and a night vigil. The following day, everyone rests.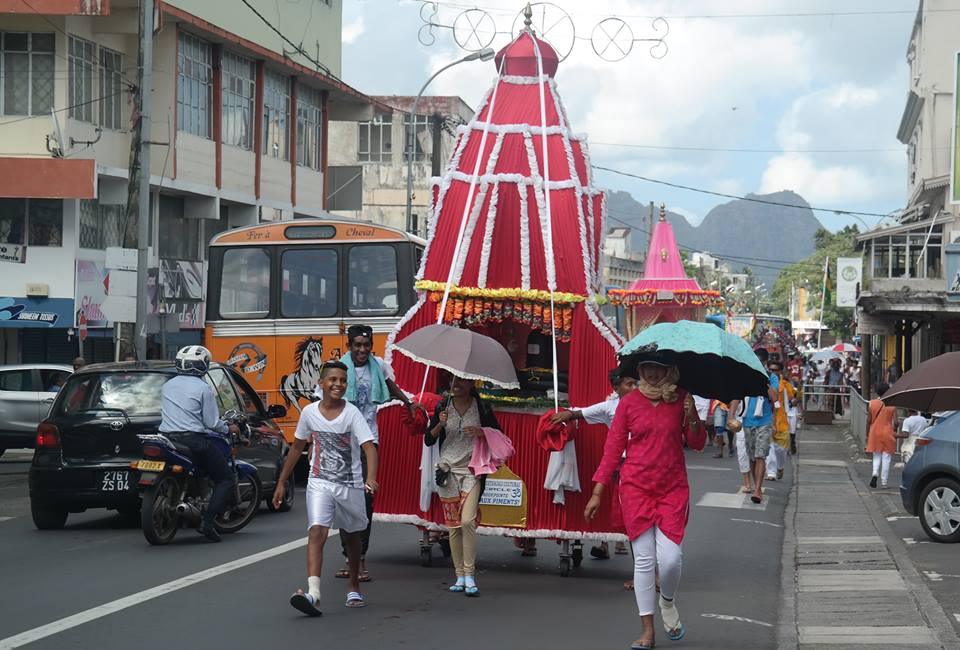 Indeed Mauritius is a multicultural society where we have different ethnicities live  in peace, harmony and stability.
Pious Maha Shivaratri to everyone!